We are happy to share with you some health-related progress. Our little friend Shadow is healing quite nicely. As some of you may remember, Shadow was pulled from Heard county animal control for another group.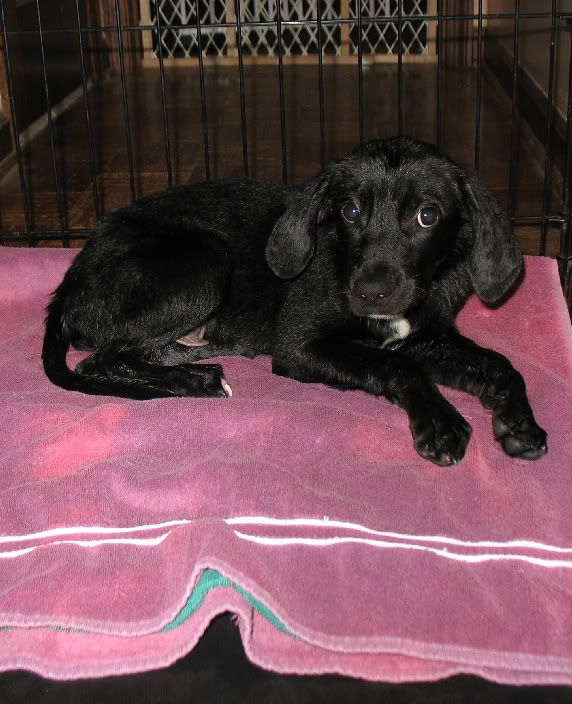 While awaiting transport, last week Shadow's toe swelled many times it's normal size and erupted with infection on the way to the Emergency Vet. Here's what his foot looked like the day after the ER visit.
Our vet inserted a drain in his foot to help with the healing process, and he has been lavished with TLC from his foster home.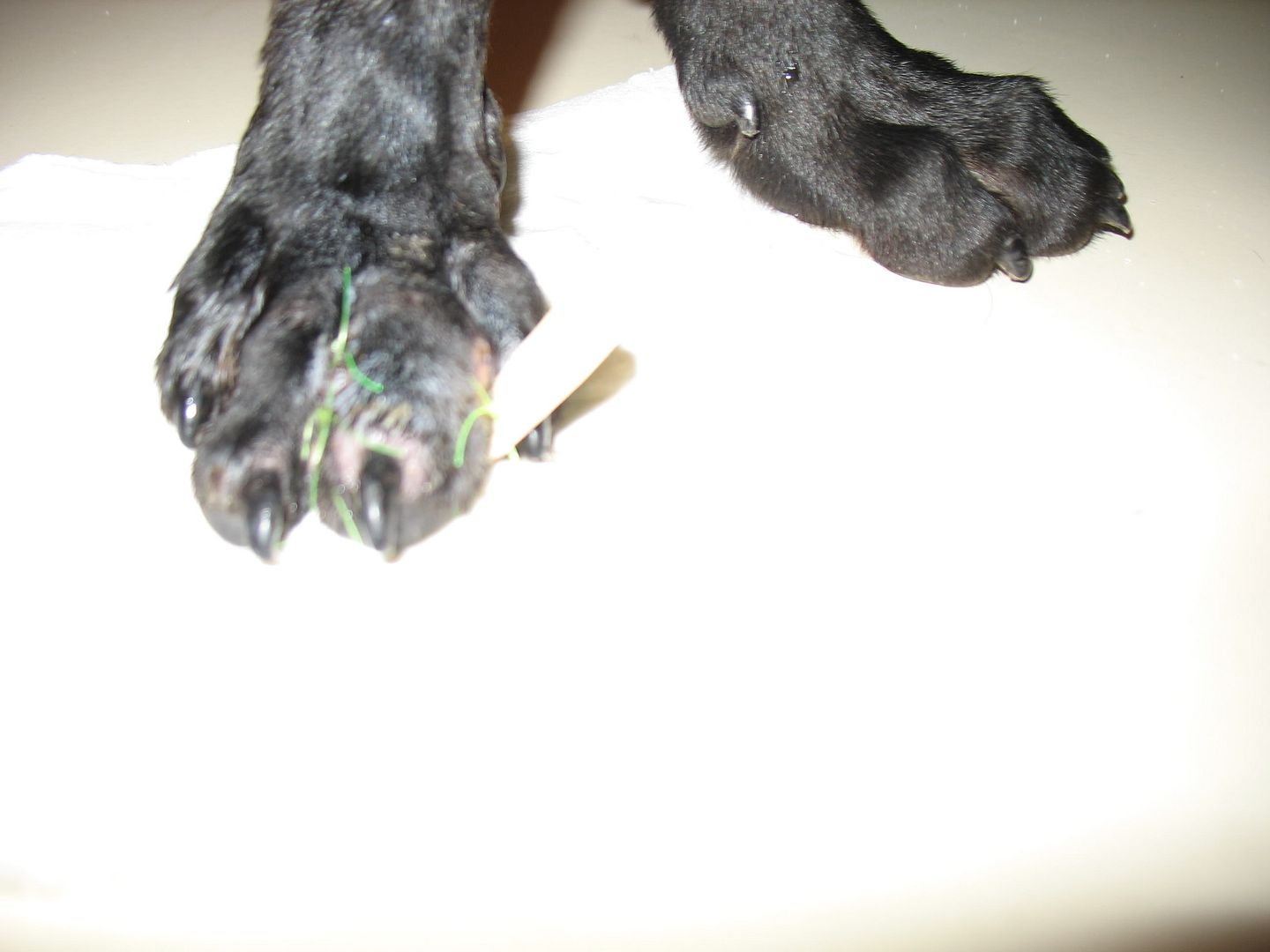 Shadow had the drain removed today and is healing quite nicely, all that remains is his vet bills currently close to $750.
Colleen was pulled from the shelter very emaciated, covered in feces and mats so thick, they had to be removed with the clippers.
She is now on a controlled diet plan of many small meals throughout the day to safely help her build back the muscle mass she lost through months of neglect.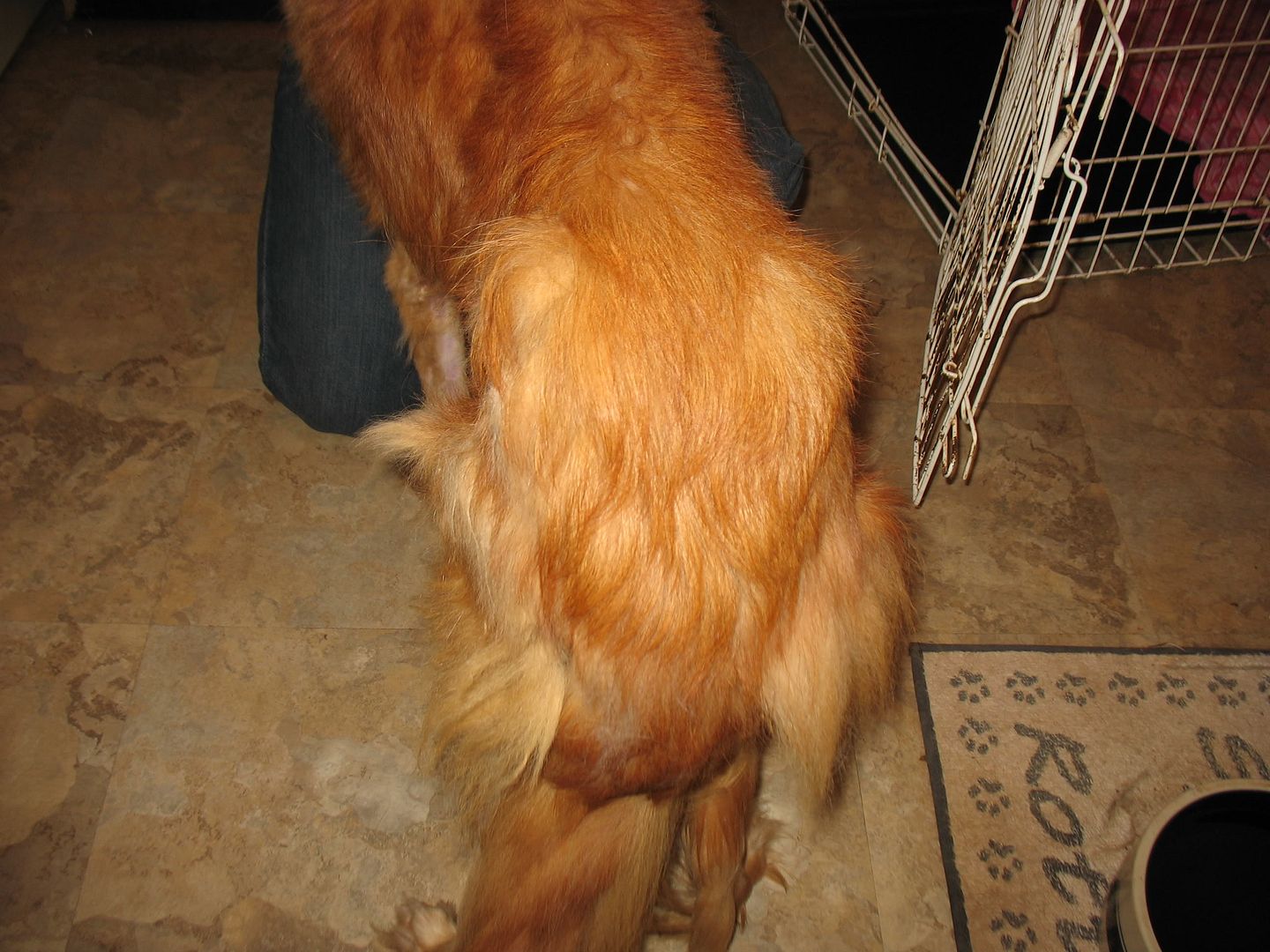 Colleen is lucky enough to have a great foster home looking after her instead of boarding. Colleen's tab is $200.
About Saving Shelter Pets:
Saving Shelter Pets (SSP) strives to eliminate euthanasia as a method of population control for homeless companion animals, by providing no-kill alternative solutions and pro-actively addressing the problem of pet overpopulation.

SSP is a nonprofit, 501(c)(3) organization with supporters nationwide. Please see our FAQs for more information.

NOTE: The animals pictured in this or any other message are NOT available for adoption. We do not have the resources to properly screen adoptive homes. We send our dogs and cats to pre-approved no-kill rescues in the Northeast, and these rescues will then adopt them into wonderful forever homes.