On Thursday, three puppies left Heard County Animal Shelter:
The little injured rottie puppy was given away to another group and forced to travel across the state for medical care. We have just learned that the poor pup was deemed too far gone by his vet and caretaker, and was sent across the rainbow bridge.
Unable to leave the shelter empty handed, our volunteer sprung the cocker spaniel pup, and gave a lift to a little black pup headed to another rescue who was slated to die the following day.
Our puppy - Pepper - the cocker spaniel, arrived to foster care happy and healthy with the exception of a wormy belly. Very loving and wiggly, this pup is a good example of everything going right.
The little lab pup is another story...
Listed by the shelter as a 10 week old black lab puppy, Shadow has had a case of mistaken identity as he is truly a 5 month old spaniel mix. Shadow was supposed to be healthy upon arrival and wait for the week to finish out in foster care before moving to his own rescue. But things did not go as planned.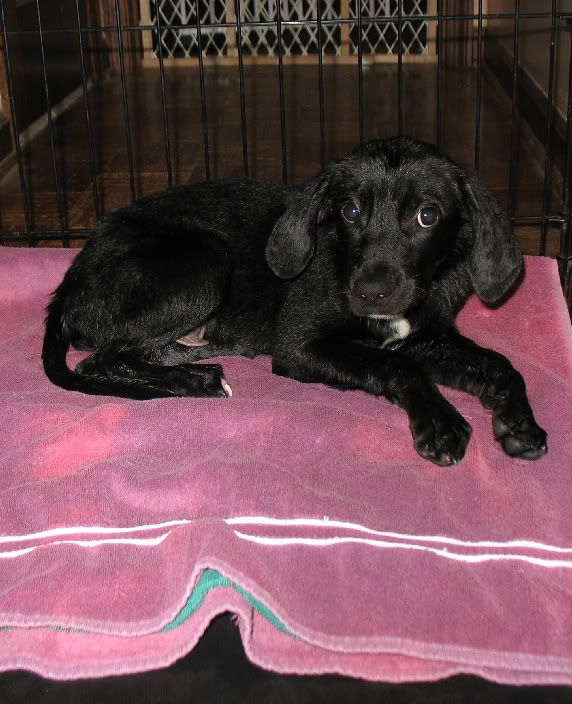 Friday morning during Shadow's walk, our foster mom noticed a limp. Shadow was also running a fever and was rushed to the vet where we discovered a foot infection was causing the limp. Sent home with antibiotics, meds for pain, and a $110 vet bill, we thought Shadow was good to go on to his rescue.
Saturday, Shadow's toe started to swell and change color despite his medications, and Shadow was rushed to the ER vet. In route, his toe erupted with the infection. $470 and 3.5 hours later, Shadow was allowed to go home with his foster mom.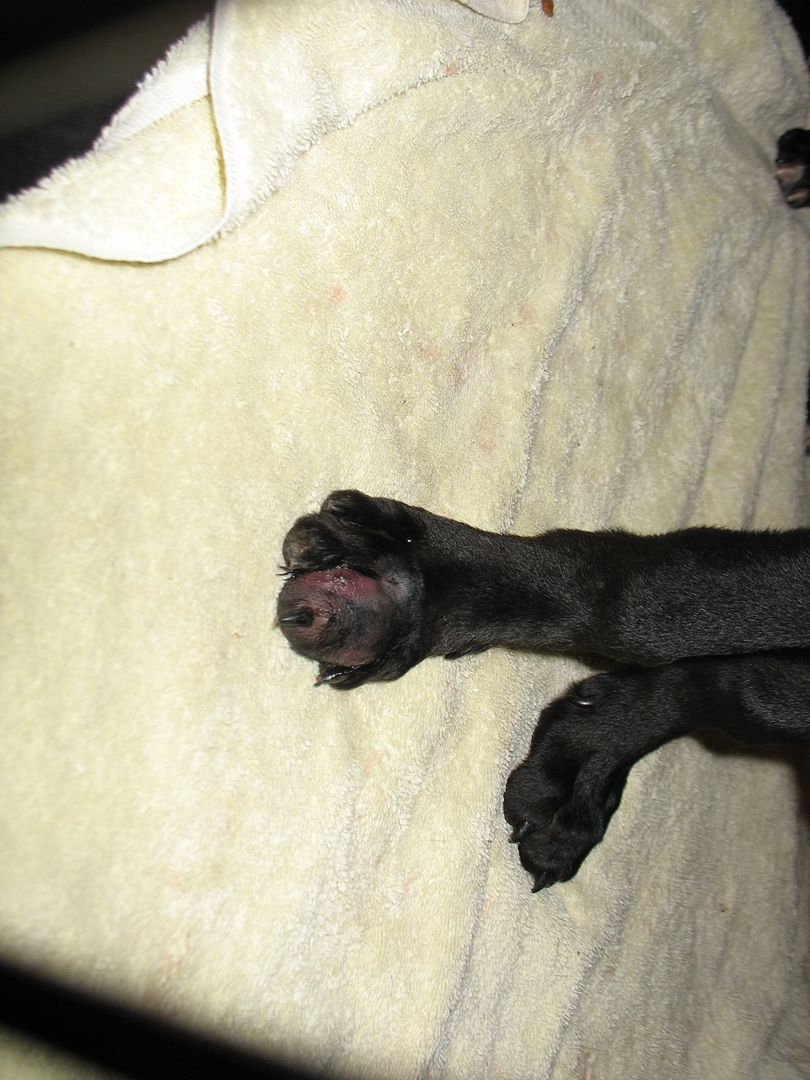 In rescue, things don't always go as planned. The poor rottie pup had us on pins and needles with our vets on standby, and was given to someone else. Shadow only asked for a ride to his rescue, but has become SSP's responsibility as he is too sick to travel and has accumulated over $500 in vet bills.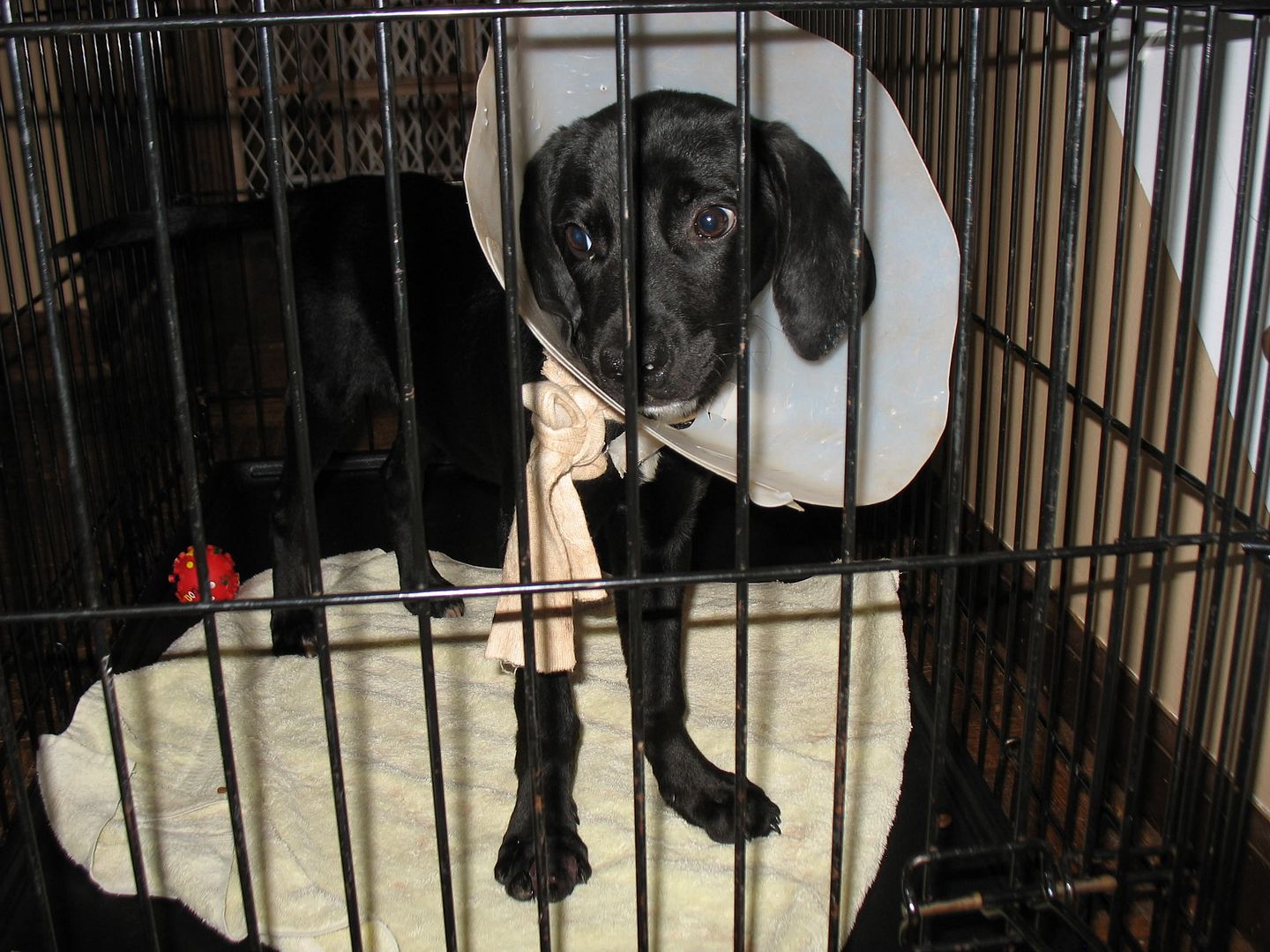 Not every organization has such steadfast supporters as SSP. Our volunteers go above and beyond for our pets. Left at the shelter, Shadow would not have made it. Even in an experienced and loving foster home, his condition went from mild to emergency over night.
We can only continue forward with your support. Please help us help Shadow, this sweet puppy has come out of his shell despite the obvious pain he is in. All donations are appreciated, and will go toward Shadow's unexpected vet bill.
About Saving Shelter Pets:
Saving Shelter Pets (SSP) strives to eliminate euthanasia as a method of population control for homeless companion animals, by providing no-kill alternative solutions and pro-actively addressing the problem of pet overpopulation.

SSP is a nonprofit, 501(c)(3) organization with supporters nationwide. Please see our FAQs for more information.

NOTE: The animals pictured in this or any other message are NOT available for adoption. We do not have the resources to properly screen adoptive homes. We send our dogs and cats to pre-approved no-kill rescues in the Northeast, and these rescues will then adopt them into wonderful forever homes.