We are so sorry it has taken us a bit to update everyone on the abused Rottie Pup.
We were the first people to have our name on him, our 501(c)3 document is on file but because of politics and grand standing the dog was given to another rescue. We will be keeping tabs on him and our offer to help him stands until we know he is in his forever home. We are so very concerned for his well being
The volunteers were in their cars to get the pup to the vet ,we had standing by for his emergency surgery and examination, and one was at the shelter when he was told that the Rottie Puppy went to another rescue. We are still not sure hpw that happened :-(
The volunteer at the shelter said he could not leave empty handed knowing that tomorrow everyone will be euthanized so he pulled the Time Up Cocker Pup and a puppy who needed a ride to another rescue because they could not get the pup until Saturday morning and they were told he would "no longer be available :-( ""
To everyone who donated for the abused Rottie Pup we thank-you from the bottom of our hearts for your outpouring of generosity. You will each be receiving a personal thank-you. Also please if anyone who donated would like their funds applied to May, Maggie, Ramona, Pearl or the Cocker Puppy please let us know. As always if you want to have your donation returned to you it will be done immediately with out any hard feelings whatsoever.
Here is the Cocker Pup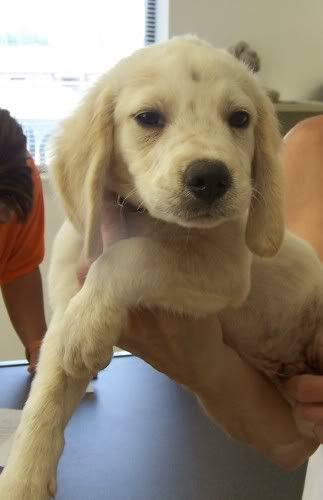 About Saving Shelter Pets:
Saving Shelter Pets (SSP) strives to eliminate euthanasia as a method of population control for homeless companion animals, by providing no-kill alternative solutions and pro-actively addressing the problem of pet overpopulation.

SSP is a nonprofit, 501(c)(3) organization with supporters nationwide. Please see our FAQs for more information.

NOTE: The animals pictured in this or any other message are NOT available for adoption. We do not have the resources to properly screen adoptive homes. We send our dogs and cats to pre-approved no-kill rescues in the Northeast, and these rescues will then adopt them into wonderful forever homes.
Here is the latest update :-(