Saving Shelter Pets has started Round 2 of our fundraising giveaway, to help pay our recent vet expenses.
Every donor who contributes $10 or more will receive a free one-of-a-kind HTML banner from SSP to display on your MySpace, Facebook, or blog page. AND, if we collect at least $2,000 by midnight Thursday -
one lucky donor will win a $50 Visa gift card!
All donations received will be used to help our most recent rescue dogs - Hazel & her pups (the family with Parvovirus), Colleen (the severely emaciated Collie mix), and litters of 25 Puppy Promises pups.
We need your help so that we may help them!!
Here's Hazel and her pups: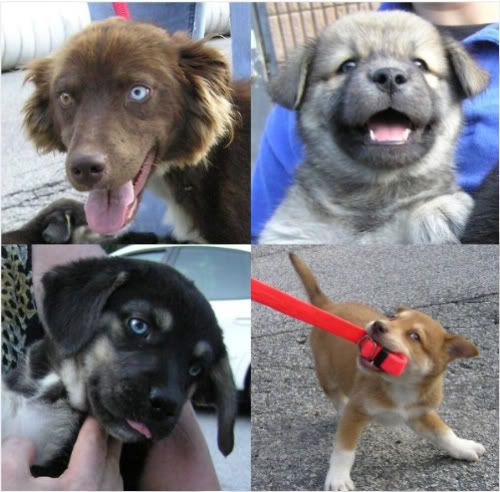 Here's Colleen, straight out of DeKalb County shelter: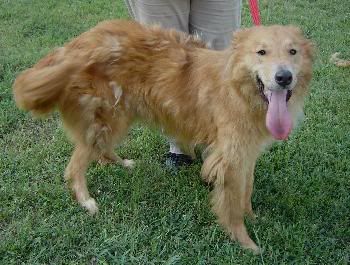 AND here's Colleen, after a little care from her wonderful foster mom:
PLEASE donate before midnight Thursday! All donors are automatically entered for a chance to win the Visa gift card. The gift card drawing will be done Friday - IF AND ONLY IF we reach the $2,000 fundraising goal!!
You can donate by Paypal, Credit/Debit card, check, or Money Order through our website,
by clicking here
.

OR, click the link at the bottom of this post. All donations are fully tax-deductible.
On behalf of Hazel & her pups, Colleen, 25 Puppy Promises puppies, and all the others - Thanks SO MUCH for supporting Saving Shelter Pets!!
About Saving Shelter Pets:
Saving Shelter Pets (SSP) strives to eliminate euthanasia as a method of population control for homeless companion animals, by providing no-kill alternative solutions and pro-actively addressing the problem of pet overpopulation.

SSP is a nonprofit, 501(c)(3) organization with supporters nationwide. Please see our FAQs for more information.

NOTE: The animals pictured in this or any other message are NOT available for adoption. We do not have the resources to properly screen adoptive homes. We send our dogs and cats to pre-approved no-kill rescues in the Northeast, and these rescues will then adopt them into wonderful forever homes.