Thanksgiving is almost here and then holiday season will be going full swing. It is the time of year for one and all to count our blessings and give thanks for all the good things in our lives. So many times in the rush to get things done, we take for granted the things in life which give us so much joy.
This season is especially hard on the shelter pets, often forgotten as there is just so much to do. Boarding is full as folks leave for vacations, and fewer of them make it out to spend the season in a forever home. With that thought in mind, we would like to share with you a tribute to one of the lucky ones. Written by a member of our transport committee who mourns the loss of her best friend this month. Please take the time this season to love your family, friends, and furkids.
Major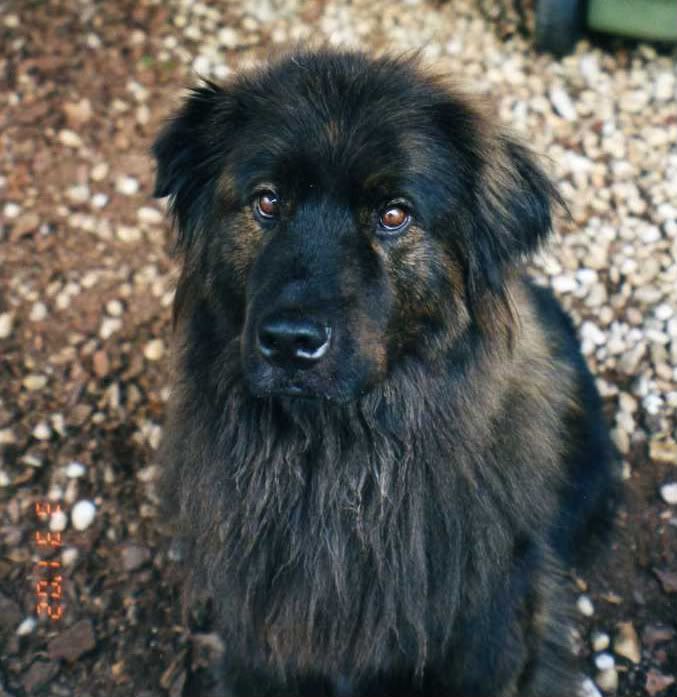 In rescue you perfect the art of saying goodbye. For three years my life has been full of goodbyes, so many goodbyes to the lives I could not save. Often with tears for the ones I have as another foster finds a forever home, but at least those tears come with a smile and a sense of wonder that your heart can grow a little each time you say goodbye. Because those goodbyes really mean good luck, have a great life, go with my love.
But today I said goodbye that truly meant Goodbye, go with love, be at peace, and I will meet you on the other side my dear, dear friend.
All of my other goodbyes have come with a promise of happy updates as life begins with a new family. This time there will be no more pictures for us, they have already been taken. No more memories to make, only moments to remember. Today we said Goodbye to the half chewed shoes, broken down couch, slobbery favorite hats, mangled TV remote controls. Goodbye to shredded window moldings and torn comfy quilts, Goodbye to beer cans and fruit cans and puppy food cans all smashed to oblivion and completely licked clean. Goodbye to milk jugs full of holes and flattened flower pots. Goodbye to one odd chipmunk who looked more surprised than we did to be caught by such an old man.
Yesterday I awoke to a four dog house full of happy barking and playful antics. I ruffled a warm loving head of one who jumped for joy to see me. As I head to bed it is quiet and still, tonight has become a three dog night. Yes, I still have three furry companions to warm my heart, but nothing can warm the void left by my best friends passing.
A bright light left this world today, he can only look down at us from above. The stars seem a little brighter tonight as I am sure he is shining down on me even now. Oh how I miss the light in his eyes forever snuffed out.
We buried our boy between two massive oak trees, whose amber boughs reach out overhead to shelter his final resting place. Life has come full circle today, although he traveled about with us, he is now at rest a mile or two from where he was born. As his each living day he was filled with hope and love, he is laid to rest facing east, to forever face a new horizon.
My path in life was chosen for me twelve years ago by a brown fluffy puppy as I struggled to rescue him from certain death by starvation. And so I give thanks today for my special boy. Thank you Major for guiding my way, thank you today really means Goodbye, I have purpose because of you. Until we meet at the bridge, Goodbye Love, you are missed, Goodbye.
R.I.P. Major Nikolakis 12/1996 - 11/9/2008
If you would like to make a donation in honor of a loved one, furry or otherwise, we will keep a candle burning on our myspace page for all of those loved and lost. Please note who the donation is in honor of in the comment box. Thank you to all of our supporters, we have so many of you to be thankful for. You are all appreciated, we could not save any of them without all of you.
About Saving Shelter Pets:
Saving Shelter Pets (SSP) strives to eliminate euthanasia as a method of population control for homeless companion animals, by providing no-kill alternative solutions and pro-actively addressing the problem of pet overpopulation.

SSP is a nonprofit, 501(c)(3) organization with supporters nationwide. Please see our FAQs for more information.

NOTE: The animals pictured in this or any other message are NOT available for adoption. We do not have the resources to properly screen adoptive homes. We send our dogs and cats to pre-approved no-kill rescues in the Northeast, and these rescues will then adopt them into wonderful forever homes.