Great news!! Saving Shelter Pets' Rescue #60 is on the road, and nine dogs and 26 puppies are traveling in the van on their way to freedom!!
We would like to thank EVERYONE who donated, cross-posted, told their friends, sent positive thoughts, or otherwise helped out on this one. You all are truly an awesome group of supporters, and we couldn't save ANY of these dogs without you!!! Please know that we REALLY appreciate the help we get from each and every one of you.
Also - a huge thanks to the SSP Transport Committee who works tirelessly to make every detail of these rescue efforts come together. Another fabulous job!!
The photos below show the transport van at it's last pick-up spot, fully loaded with dogs and supplies, and ready to roll!!
This
is what makes all the fundraising and hard work worthwhile - to see all those fuzzy faces, eager to embark on their journey in search of love in a home of their own, and knowing that none of them would likely have stood a chance without the teamwork of SSP and you, our loyal supporters.
Thank you for helping us help THEM!!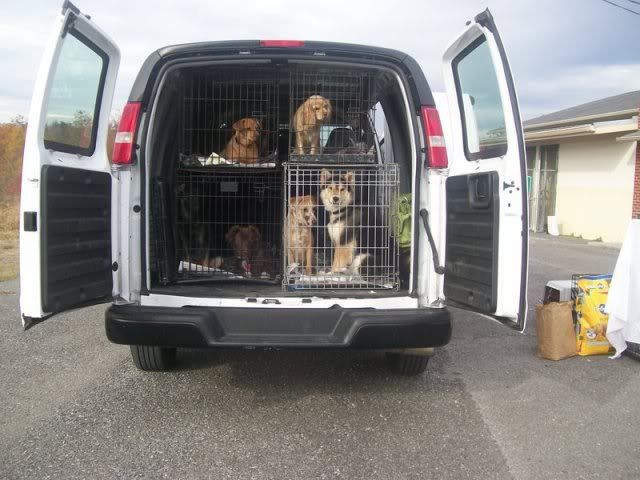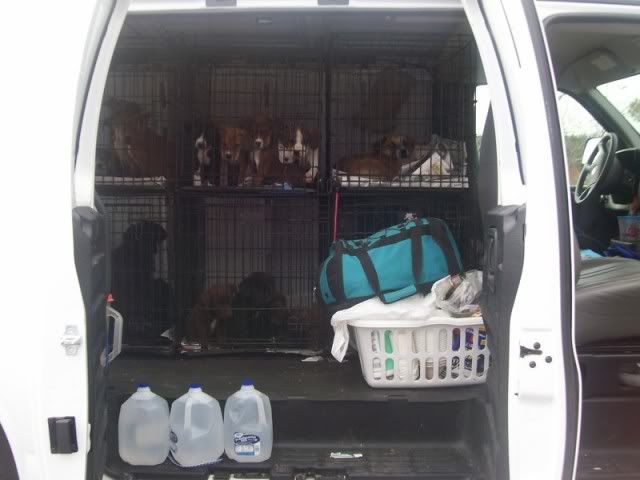 About Saving Shelter Pets:
Saving Shelter Pets (SSP) strives to eliminate euthanasia as a method of population control for homeless companion animals, by providing no-kill alternative solutions and pro-actively addressing the problem of pet overpopulation.

SSP is a nonprofit, 501(c)(3) organization with supporters nationwide. Please see our FAQs for more information.

NOTE: The animals pictured in this or any other message are NOT available for adoption. We do not have the resources to properly screen adoptive homes. We send our dogs and cats to pre-approved no-kill rescues in the Northeast, and these rescues will then adopt them into wonderful forever homes.