*****MATCHING DONATION CHALLENGE!*****
We have just received a matching donation offer! $500 is up for grabs, all donations will be matched by one very generous donor up to the $500 limit. Please spread the word, no amount is too small as it will be doubled by one of our supporters!!!

We all really thought we were past the bad news but we are not. All the Puppy Promises families decided their puppies can not and could not stay with them for the Thanksgiving weekend. It has been a logistical nightmare trying to find places for 24 puppies.
We only have 48 hrs to move the puppies to their rescues or the people helping out with their fostering will take them to the shelter :-(:-(
We have found someone who is willing to drive at the drop of a hat but all 24 puppies need: vet checks, health certificates, gas money and a few dollars to have their moms and other unaltered pets in their homes spayed and neutered. We are so very upset, we were told the pups would be able to stay with the owners but every single family changed their minds. Please help us save the lives of the 24 wee ones. What a great gift for people on your list: the gift of life enveloped in a puppy kiss.

Each pup needs $50 to hop on the express van to the Northeast. Please Paypal you donation to fundraising@savingshelterpets.com or simply click the button at the end of this bulletin.
24 pups x $50 = $1200
Total Needed $1200
Donations $200

Challenge funds $500
RECIVED $105

Still Need $395
0
Here are some of the babies who need YOUR help!
..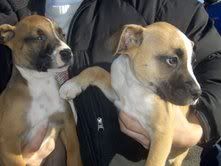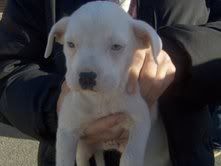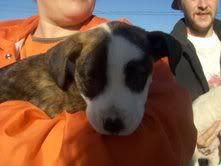 About Saving Shelter Pets:Saving Shelter Pets (SSP) strives to eliminate euthanasia as a method of population control for homeless companion animals, by providing no-kill alternative solutions and pro-actively addressing the problem of pet overpopulation.
SSP is a nonprofit, 501(c)(3) organization with supporters nationwide.
Please see our FAQs for more information.
NOTE: The animals pictured in this or any other message are NOT available for adoption. We do not have the resources to properly screen adoptive homes. We send our dogs and cats to pre-approved no-kill rescues in the Northeast, and these rescues will then adopt them into wonderful forever homes.