Michelangelo has had a pretty rough start to life. He was stuck in the pound for eight months before SSP found out about him. Heartworm positive, he was ineligible for private adoption, and so he waited, and waited. The shelter staff and volunteers raised the funds for his Heartworm treatment and we found him a foster home to recover in. All he needs is enough funds to cover his health certificate/travel expenses and medicine for a double ear infection.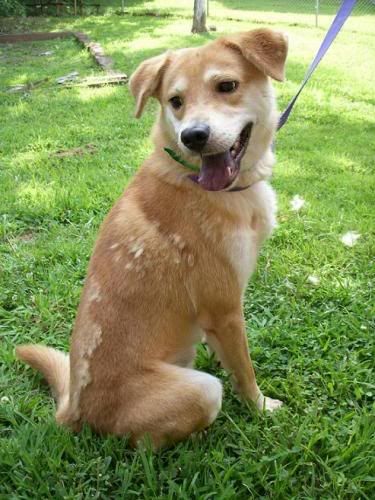 If you can help Michelangelo recover over the holidays, please send your tax deductible contribution to fundraising@savingshelterpets.com or click the banner at the bottom of the bulletin. Thank you to all of our loyal supporters, please crosspost, it is one of the easiest ways to help!
Total Needed: $150
Donations: $0
Still Need: $150
About Saving Shelter Pets:
Saving Shelter Pets (SSP) strives to eliminate euthanasia as a method of population control for homeless companion animals, by providing no-kill alternative solutions and pro-actively addressing the problem of pet overpopulation.

SSP is a nonprofit, 501(c)(3) organization with supporters nationwide. Please see our FAQs for more information.

NOTE: The animals pictured in this or any other message are NOT available for adoption. We do not have the resources to properly screen adoptive homes. We send our dogs and cats to pre-approved no-kill rescues in the Northeast, and these rescues will then adopt them into wonderful forever homes.