We have just enough room on the van to allow Sylvia to travel to a rescue in the Northeast. Her "parents" are going through a divorce and poor Sylvia is the one to suffer the consequences :-( Some New Year for Sylvia :-( Sylvia only needs $100 to pay for her health certificate, vet check up and her bus fare. No the "guardians" will not pay as it is cheaper to let her go to the local shelter--note the ACO is a man with a gun and two attack dogs :-(:-(:-( Sylvia does not stand a chance.

To help Sylvia please Paypal your donation to fundraising@savingshelterpets.com or simply click the link at the bottom of this bulletin.

Sylvia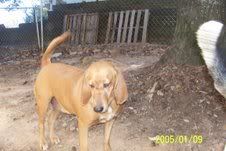 About Saving Shelter Pets:
Saving Shelter Pets (SSP) strives to eliminate euthanasia as a method of population control for homeless companion animals, by providing no-kill alternative solutions and pro-actively addressing the problem of pet overpopulation.

SSP is a nonprofit, 501(c)(3) organization with supporters nationwide. Please see our FAQs for more information.

NOTE: The animals pictured in this or any other message are NOT available for adoption. We do not have the resources to properly screen adoptive homes. We send our dogs and cats to pre-approved no-kill rescues in the Northeast, and these rescues will then adopt them into wonderful forever homes.