In the case of this mother dog, her current litter of pups, and an older son, maybe a second chance. One of our volunteers got a phone call today about just that. An elderly lady had passed on leaving behind her female Jack Russel and her various pups. The woman's caretaker has offered to foster this family if we can raise the funds for them to leave on transport.
Mom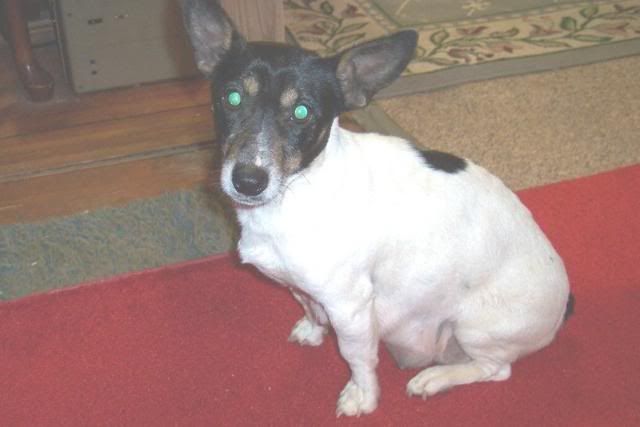 Son
And Kids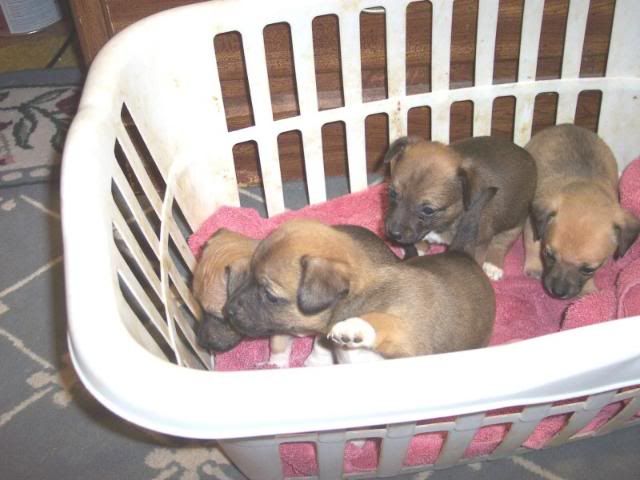 Total Needed: $250
Donations: $0
Still Need: $250
Please crosspost to help spread the word, these babies need a commitment before Friday at the latest. We do not want the caretaker to back out and take them to the pound. Many thanks to all of our supporters, we could not save any of THEM with out all of YOU!
About Saving Shelter Pets:
Saving Shelter Pets (SSP) strives to eliminate euthanasia as a method of population control for homeless companion animals, by providing no-kill alternative solutions and pro-actively addressing the problem of pet overpopulation.

SSP is a nonprofit, 501(c)(3) organization with supporters nationwide. Please see our FAQs for more information.

NOTE: The animals pictured in this or any other message are NOT available for adoption. We do not have the resources to properly screen adoptive homes. We send our dogs and cats to pre-approved no-kill rescues in the Northeast, and these rescues will then adopt them into wonderful forever homes.