Thanks to all of your generous contributions, we have raised the $200 for the matching $200 challenge for the Puppy Promises Pups. The pups are still in need of $600 for full funding. Luckily, one of our long time supporters has offered a new challenge: he is willing to match the next $300 in donations to give the pups the funds they need!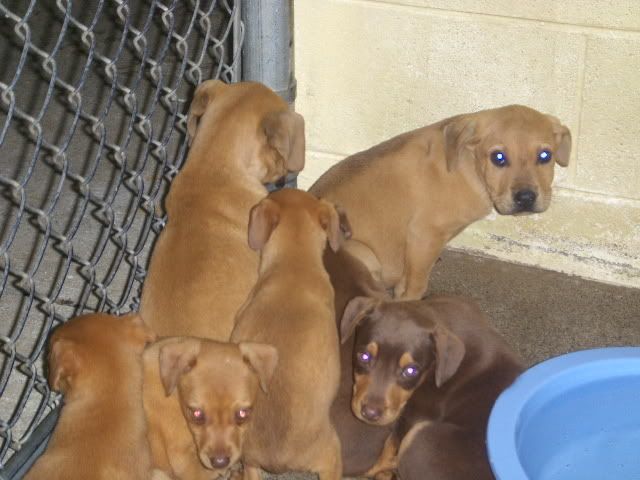 As with the last challenge, SSP will only receive the matching funds if the full $300 is raised. Please help spread the news, we simply cannot help more animals in need without taking care of our current responsibilities. Thank you to all of our supporters, we could not save any of THEM without all of YOU!
Matching Challenge Round Two
Total Needed: $300
Donations: $300
Still Need: $0
About Saving Shelter Pets:
Saving Shelter Pets (SSP) strives to eliminate euthanasia as a method of population control for homeless companion animals, by providing no-kill alternative solutions and pro-actively addressing the problem of pet overpopulation.

SSP is a nonprofit, 501(c)(3) organization with supporters nationwide. Please see our FAQs for more information.

NOTE: The animals pictured in this or any other message are NOT available for adoption. We do not have the resources to properly screen adoptive homes. We send our dogs and cats to pre-approved no-kill rescues in the Northeast, and these rescues will then adopt them into wonderful forever homes.