SIX HOURS LEFT!! Deadline is

MIDNIGHT TONIGHT

!!
I'm making a personal appeal for these poor unlucky souls. So many animals never make it out of DeKalb Co shelter in Georgia. The size, coloring, and health issues of these dogs gives them VERY LITTLE CHANCE to ever find a family of their own, unless SSP helps them!! Please consider making a donation, so that we can give them the chance at life they deserve. As always, donations of any size are greatly appreciated!! Thank you!!
Baloo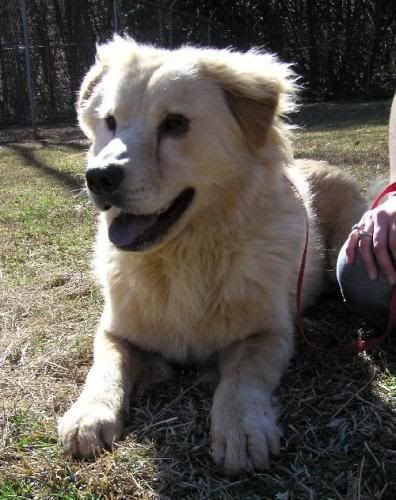 Baloo is a big Great Pyrenees Chow mix boy whose purple tongue has scared off local adopters. Strike two for Baloo is a medical condition called Entropion, meaning his lower eyelid is turned into his eye requiring surgery to correct. Not many people would adopt a dog knowing they need immediate medical attention. Baloo's eye surgery estimate came in at $300, plus he will still need his shots and neuter. Total sponsorship for Baloo is $550. We think he is worth it, please help us find a way to make it happen for this big teddy bear!
Total Needed: $550
Donations: $115
Still Need: $435
Stanley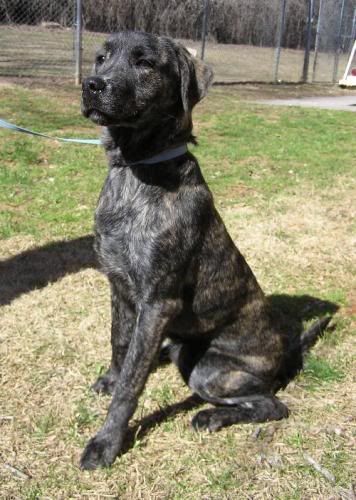 Our second candidate is Stanley, Baloo's kennelmate. Stanley is one of the nicest dogs our volunteer has ever met! He is a very friendly boy without being over the top. We think he is a plot hound mix, but his brindle fur has made his chances of finding a family in the south pretty slim. Total sponsorship for Stanley is $250 to cover his vetting and transport. Can you help Stanley make it to his forever home?
Total Needed: $250
Donations: $70
Still Need: $180
The deadline to raise funds for these two boys is Wednesday so we have a chance to get Baloo's medical needs taken care of and give him a chance to recover before the van. Please help us bail these deserving boys out of doggy jail and send them on to their forever homes!!!
About Saving Shelter Pets:
Saving Shelter Pets (SSP) strives to eliminate euthanasia as a method of population control for homeless companion animals, by providing no-kill alternative solutions and pro-actively addressing the problem of pet overpopulation.

SSP is a nonprofit, 501(c)(3) organization with supporters nationwide. Please see our FAQs for more information.

NOTE: The animals pictured in this or any other message are NOT available for adoption. We do not have the resources to properly screen adoptive homes. We send our dogs and cats to pre-approved no-kill rescues in the Northeast, and these rescues will then adopt them into wonderful forever homes.