We had hoped to post a happy update today, saying that the Baloo and Stanley have the funds they need and are safe. Unfortunately, that isn't the case.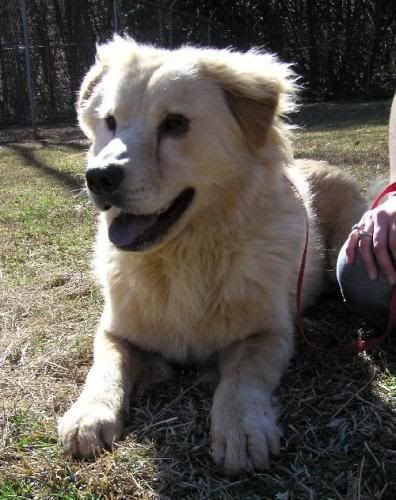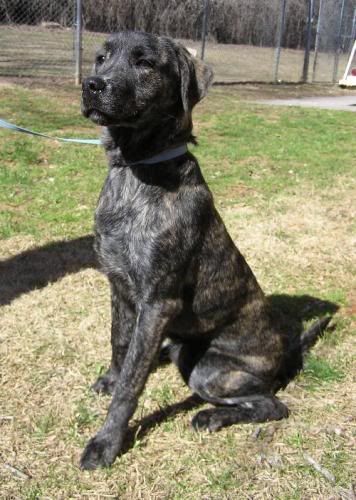 We raised only $325 of the $800 we need to save these two dogs - and that means we must make the difficult choice to leave one dog behind. After much agonizing thought and discussion, we have decided to help Baloo. Although he requires more funding than Stanley, his eye condition is painful, and we can't bear the idea of allowing him to suffer in the shelter any longer. As for Stanley, we can only pray that someone will adopt him out of DeKalb before his time is up. The shelter staff says that he will be safe at least until tomorrow, but there are no guarantees beyond that. Sorry Stanley - we tried for you buddy, we really did. :(

This is the first time in SSP's three-plus year history (66 transports to date) that we have ever backed out on a dog due to lack of funding. We're terribly sad about this. However, we understand that the ailing economy is forcing everyone, including us, to make some very difficult decisions now and in the months ahead. We must raise funds for 50 Puppy Promises puppies in the next two weeks, and it's critical that we begin that effort in the next few days.

The funds we raised to date will pay for Baloo's surgery and alleviate his pain, and we have those arrangements made. He still needs funds to cover his regular vetting and transport to rescue, and we'll work on that in the next two weeks, along with the puppies.

We wish the news was better, and that we could have saved both dogs. However, we feel it's important that we be realistic about what we can accomplish, and be open and honest with you all about it, whether it's good news or bad. Thanks to everyone who donated, cross-posted, and helped in any way on this one, and thanks to each of you for your continued support.
About Saving Shelter Pets:
Saving Shelter Pets (SSP) strives to eliminate euthanasia as a method of population control for homeless companion animals, by providing no-kill alternative solutions and pro-actively addressing the problem of pet overpopulation.

SSP is a nonprofit, 501(c)(3) organization with supporters nationwide. Please see our FAQs for more information.

NOTE: The animals pictured in this or any other message are NOT available for adoption. We do not have the resources to properly screen adoptive homes. We send our dogs and cats to pre-approved no-kill rescues in the Northeast, and these rescues will then adopt them into wonderful forever homes.