For anyone who doesn't already get our newsletter, here's the latest edition (from last week). Enjoy!!

~~~~~~~~~~~

Greetings from Saving Shelter Pets! Well, the daffodils are blooming, the robins are back, and the sun is starting to feel a little warmer. We're shaking off the blustery cold of the last few months, and we hope that spring is making its way into your neighborhood too.


Spring Auction Event – Call for Items
SSP is holding an online auction again this spring, and we're looking for donated items to put up for bidding! Our auction last fall was a lot of fun, and it raised over $1500 for the animals too. We hope this one will be even bigger and better! The event kicks off May 4th and will run through May 18th with all proceeds benefiting our Puppy Promises program.

Do you have something you would like to contribute? If so, we would love to hear from you! We can accept new or "nearly new" household items (jewelry, clothing, knick knacks, etc), artist or artisan creations of all kinds, business gift certificates, event tickets, music or sports memorabilia, etc. Let SSP turn your unused items or artistic creations into cash to help the animals!

E-mail us today for more details, at info@savingshelterpets.com, if you have something to donate.


Bella of Cape Cod - One Day Online Sale
Mark the date on your calendar – April 29th. All items purchased online from Bella of Cape on that day benefit SSP! Their fun and funky collection of spring items adds flair to your wardrobe and is easy on your wallet. On April 29th, SSP will receive 20% of all their sales! See their fabulous selection of clothing, jewelry, handbags, and other accessories at www.bellaofcapecod.com and shop for SSP on April 29! All items purchased during the sale will be delivered in time for Mother's Day.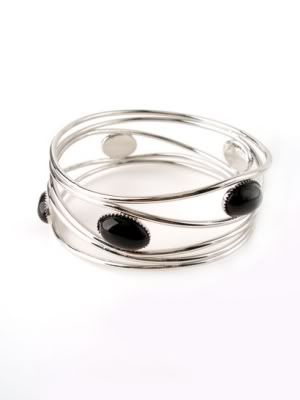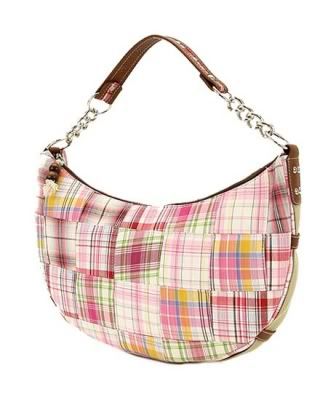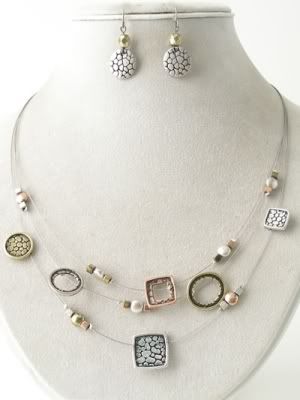 Rescue #68 - Mission Accomplished
Thanks to your donations and the hard work of our Transport Committee, SSP's Rescue #68 was successfully completed during the first weekend in April. Four adult dogs and 51 (yes!! 51!!) puppies were delivered to rescues for adoption into forever homes. Hats off to everyone who contributed to this awesome effort! The pictures featured in this newsletter are faces of a few of the lucky passengers who made the journey.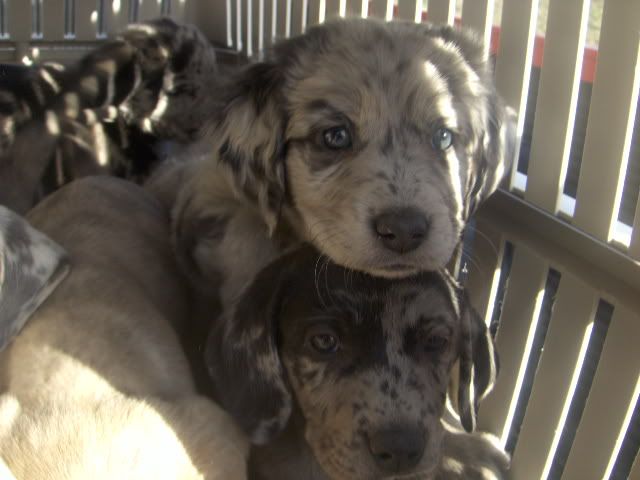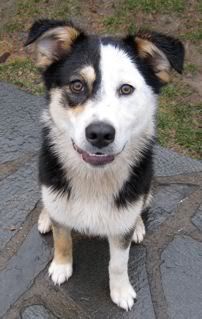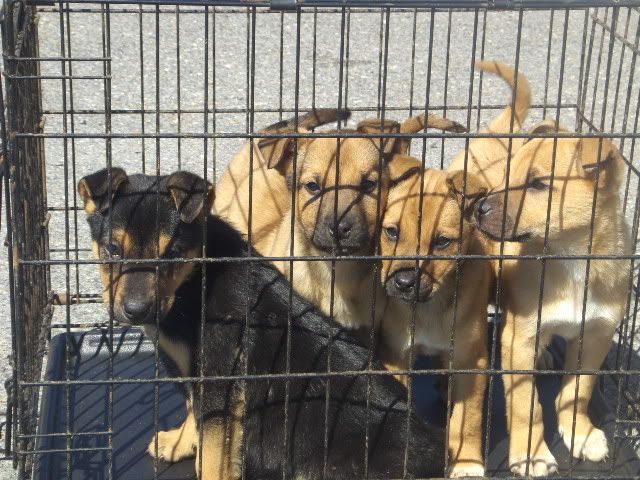 Razoo's March Goodness Contest
Thanks to everyone for lending your support to SSP during the Razoo contest. While we eventually finished well out of the prize money, we truly appreciate the effort you made to keep SSP in the running for most of the contest. Thanks especially for the kind words from those of you who left comments while donating. These compliments, along with your dedication to SSP and the animals we help, are truly a source of inspiration for us.

Help SSP without Breaking Your Budget
Want to donate to SSP, but short on funds? You're not alone! In this tough economy, it's more important than ever to make your money work for you and for the animals too. SSP reminds you that we have a number of programs to help our animals while you shop or surf the internet:

Amazon.com – Do you enjoy online shopping? Shop at Amazon through this special link, and SSP will automatically receive up to 6% of your purchase dollars!

iGive – Maybe Amazon doesn't have what you need. No worries!! You're sure to find it at iGive, the Internet's largest virtual shopping mall!! Many of today's largest and hottest retailer websites are right there (think Barnes & Noble, Hot Topic, the iTunes Store, Best Buy, Home Depot, etc.), and SSP receives a percentage of all your purchases through iGive. So go to the iGive mall every time you shop online, and earn cash for the animals automatically while your shop your favorite stores!!

GoodSearch – Did you know that you can earn cash for SSP every time you search the Internet? It's true! Visit the GoodSearch website, and sign up to benefit Saving Shelter Pets. Then make GoodSearch your home page and use it every time you surf. One penny from every search goes directly to SSP, at no cost to you whatsoever!


Do you Have an SSP Pet?
Have you adopted an animal that came from Saving Shelter Pets? If so, please drop us a line at info@savingshelterpets with an update! We love happy ending stories about the animals we help, and we would like to feature some of them here in the coming months. And please send pictures too!


---

On behalf of the animals that need our help, SSP would like to thank all of you who donate and support us to make it possible! Your generosity is especially appreciated in these difficult times. Together we can continue to make a life-saving difference for homeless pets!


About Saving Shelter Pets:
Saving Shelter Pets (SSP) strives to eliminate euthanasia as a method of population control for homeless companion animals, by providing no-kill alternative solutions and pro-actively addressing the problem of pet overpopulation.

SSP is a nonprofit, 501(c)(3) organization with supporters nationwide. Please see our FAQs for more information.

NOTE: The animals pictured in this or any other message are NOT available for adoption. We do not have the resources to properly screen adoptive homes. We send our dogs and cats to pre-approved no-kill rescues in the Northeast, and these rescues will then adopt them into wonderful forever homes.