Saving Shelter Pets
is planning our 83rd transport which leaves in less than a week! We have a lot of dogs who need sponsorship to cover their vetting, spay/neuter, and transport to the Northeast. Please donate a few bucks and/or spread the word to help us get these deserving dogs to safety!
8/9 Update:

Thank you to everyone so far for your donations to these puppies! We are very close to our fundraising goal so that we can rescue everyone on the list below. Deadline to raise funds is Tuesday night at midnight (EDT).
FALCO & HEMI
These little guys are brothers, and unfortunately, their owner had to give them up due to financial struggles. :( At only 9 pounds each & barely a year old, the shelter is no place for Falco & Hemi! Please won't you help them avoid the stress of the shelter & instead find their way to cozy new homes in the northeast?
Since both dogs are already neutered, they only need $175 sponsorship each.
Total Needed: $350
Funds Raised: $350
(All funds raised--THANK YOU!!)
DOLLY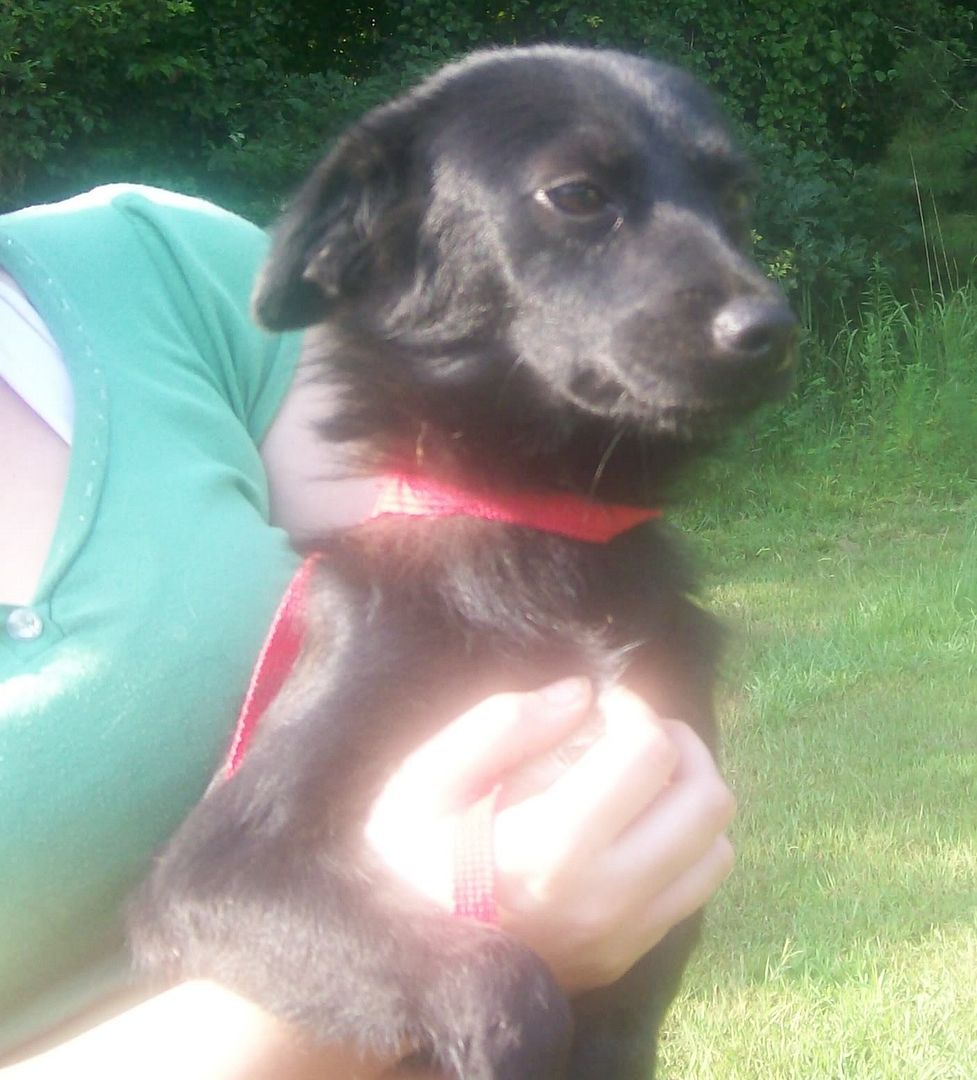 Dolly is a 15 pound terrier mix at Murray County Animal Control. As we all know, black dogs don't stand a chance in the overcrowded shelters, so this little girl desperately needs our help to make it to her no-kill rescue in the northeast where she will have much better luck finding a forever family
Total Needed: $250
Funds Raised: $250
(fully sponsored - thank you!)
LITTER OF 9 'HEINZ 57' PUPS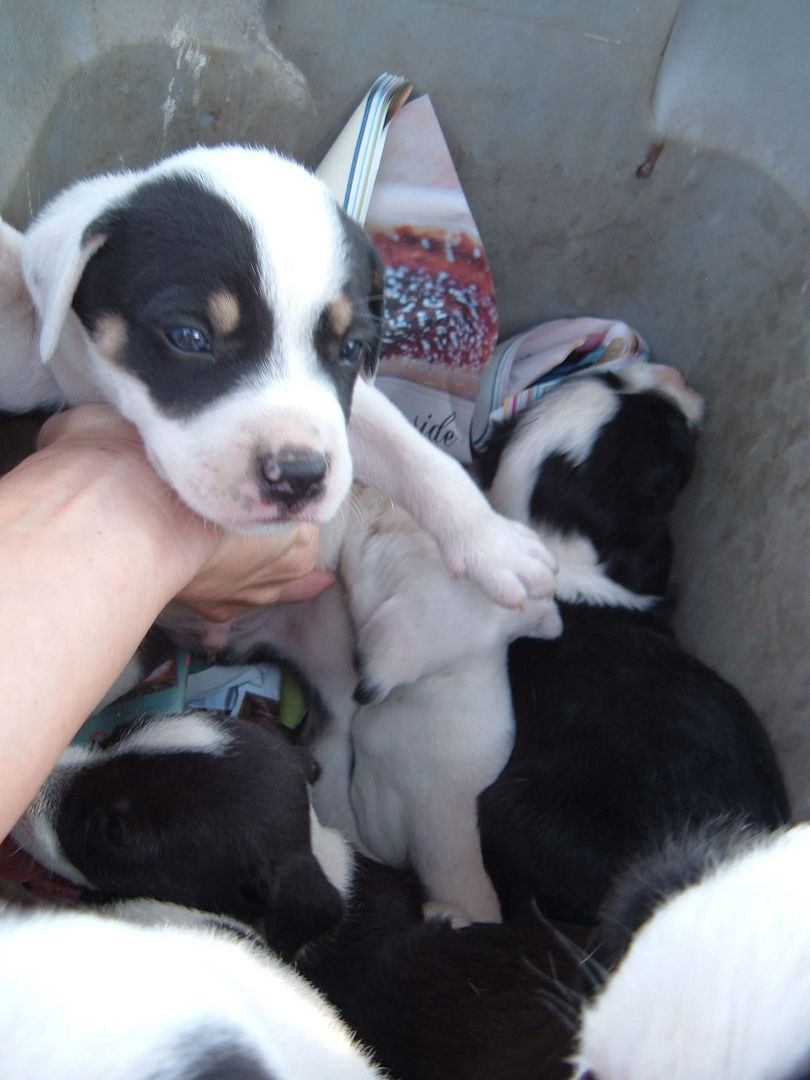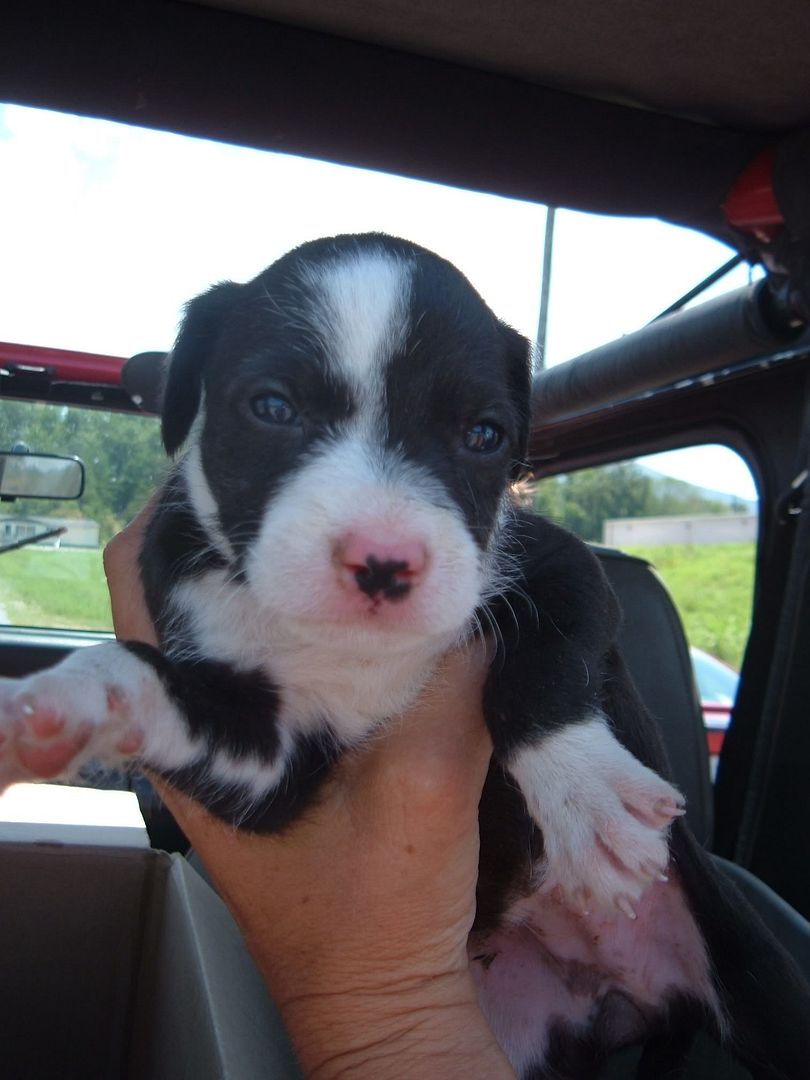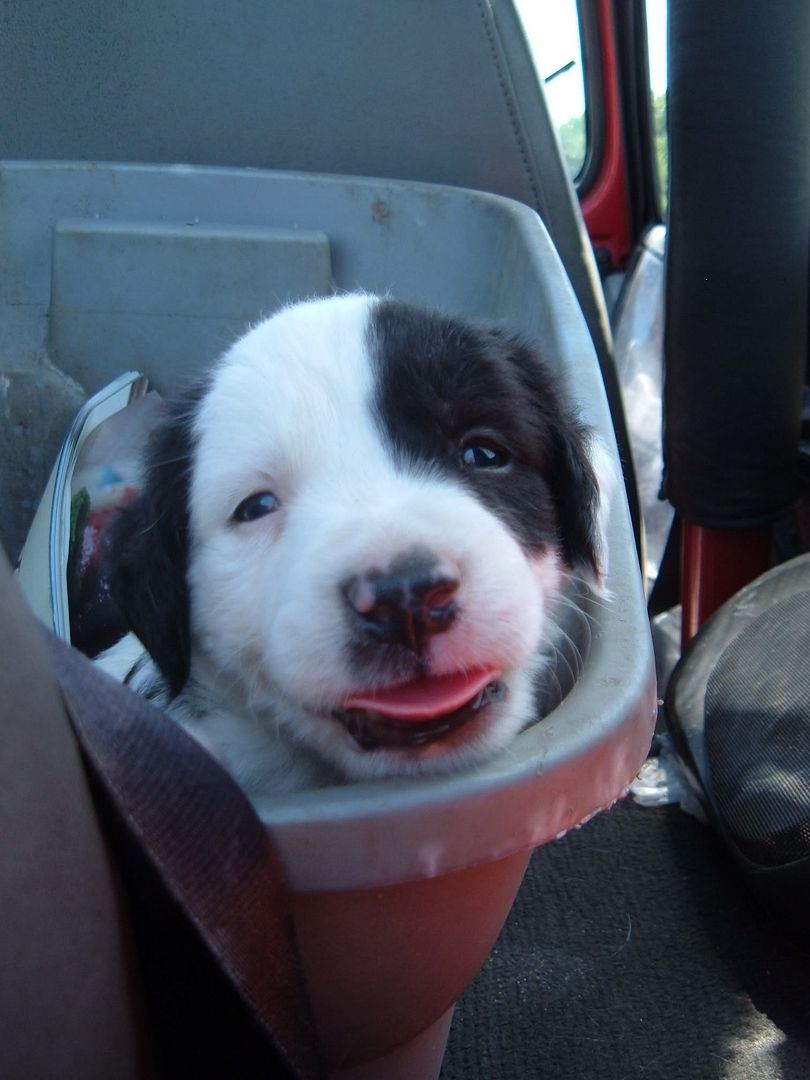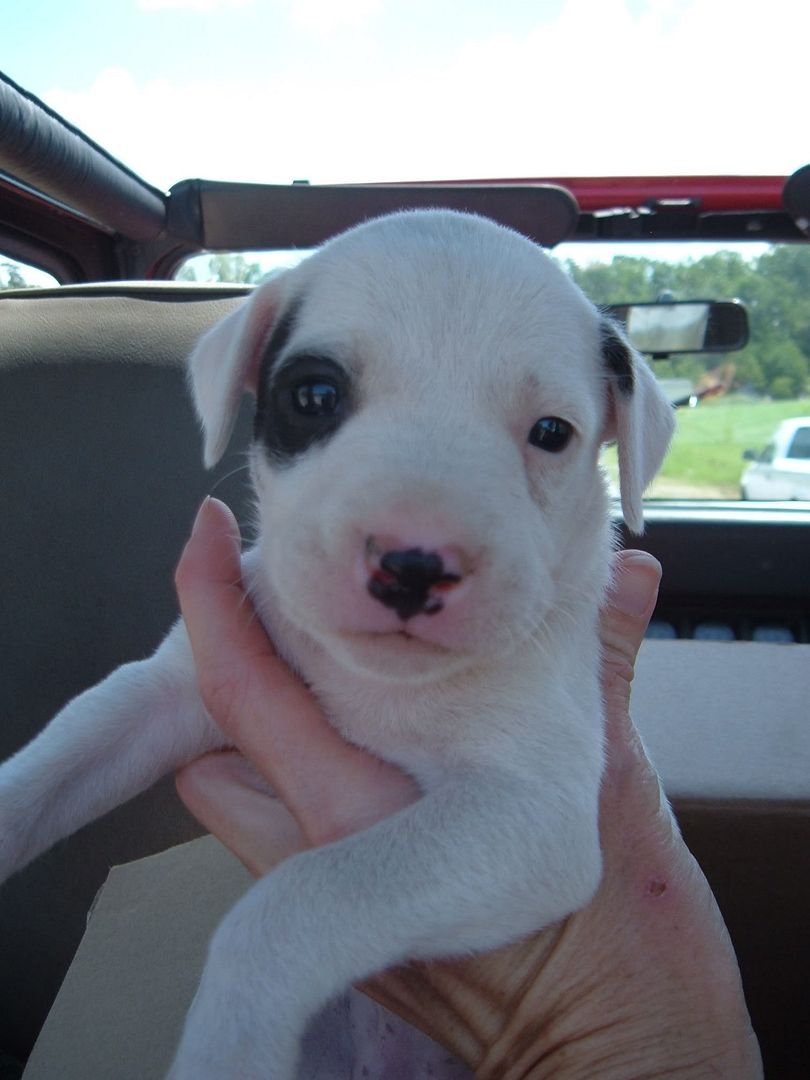 We may not know the breed on these puppies, but whatever it is, they sure are cute!! :) The males outnumber the females 6 to 3 and each pup weighs just 5 lbs. How can you possibly resist these tiny little pink puppy faces? Please consider sponsoring a pup for just $50 to help each of them reach safety in the Northeast.
Total Needed: $450
Funds Raised: $450
(All 9 pups safe! Thank you!)
LITTER OF 9 HUSKY MIX PUPS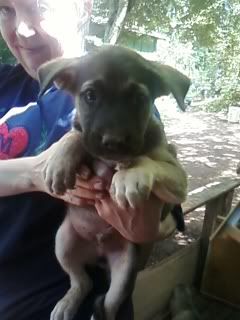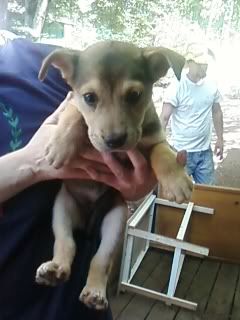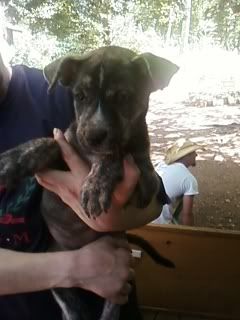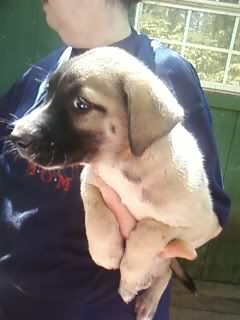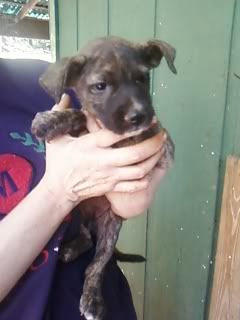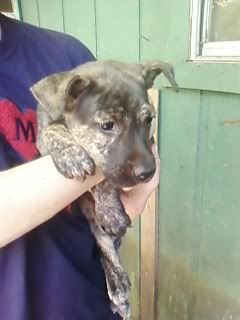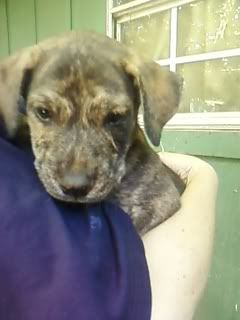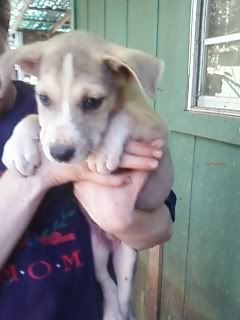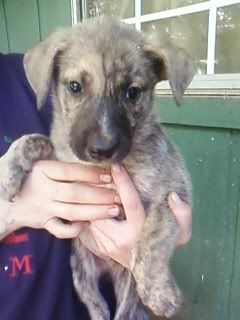 This litter of 9 pups has quite the mix of adorable faces! Their mom was a husky mix and their father is unknown, which makes for an interesting assortment of colors... with the common feature being those oh-so-cute floppy ears! Each pup needs $50 sponsorship to pay their way to the northeast.
Total Needed: $450
Funds Raised: $450
(all 9 pups sponsored - thank you!)
LITTER OF 4 DOBIE/PEKE PUPPIES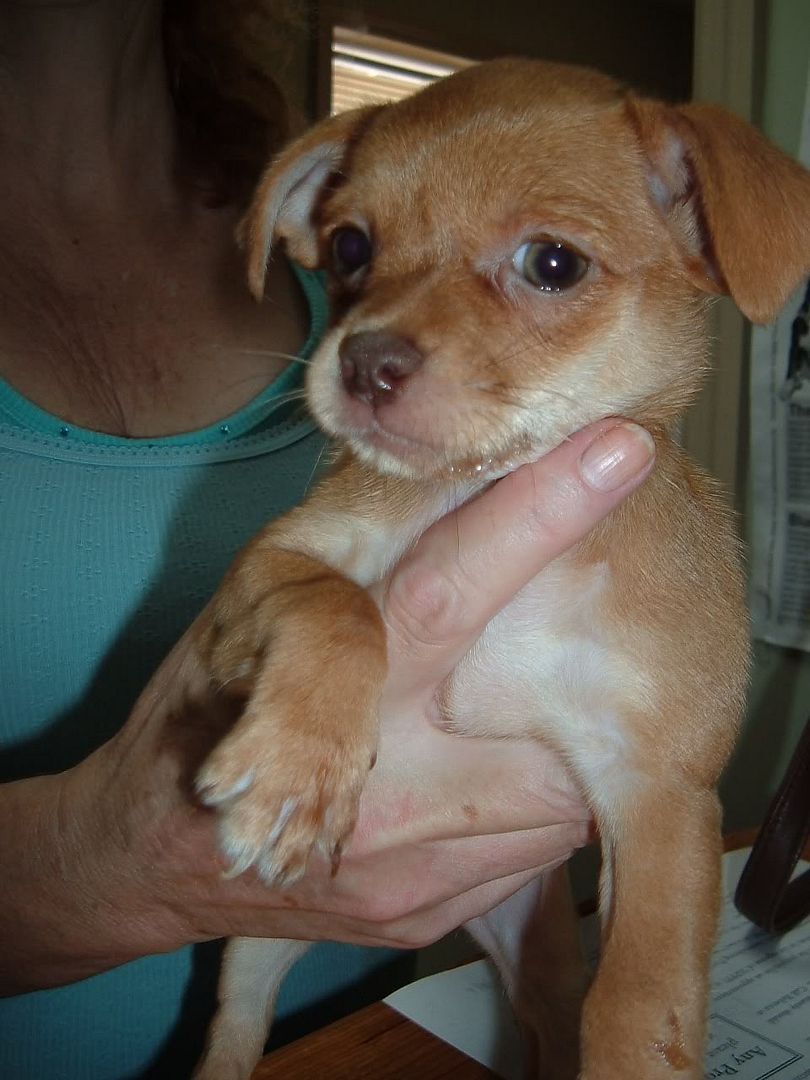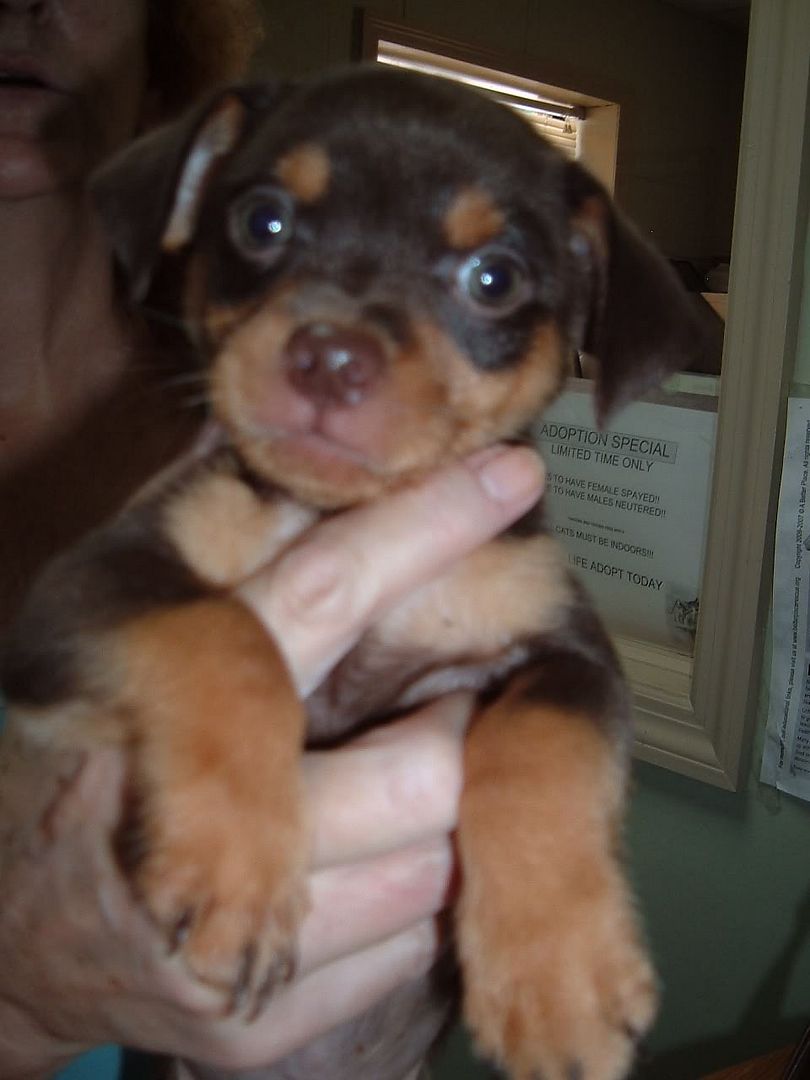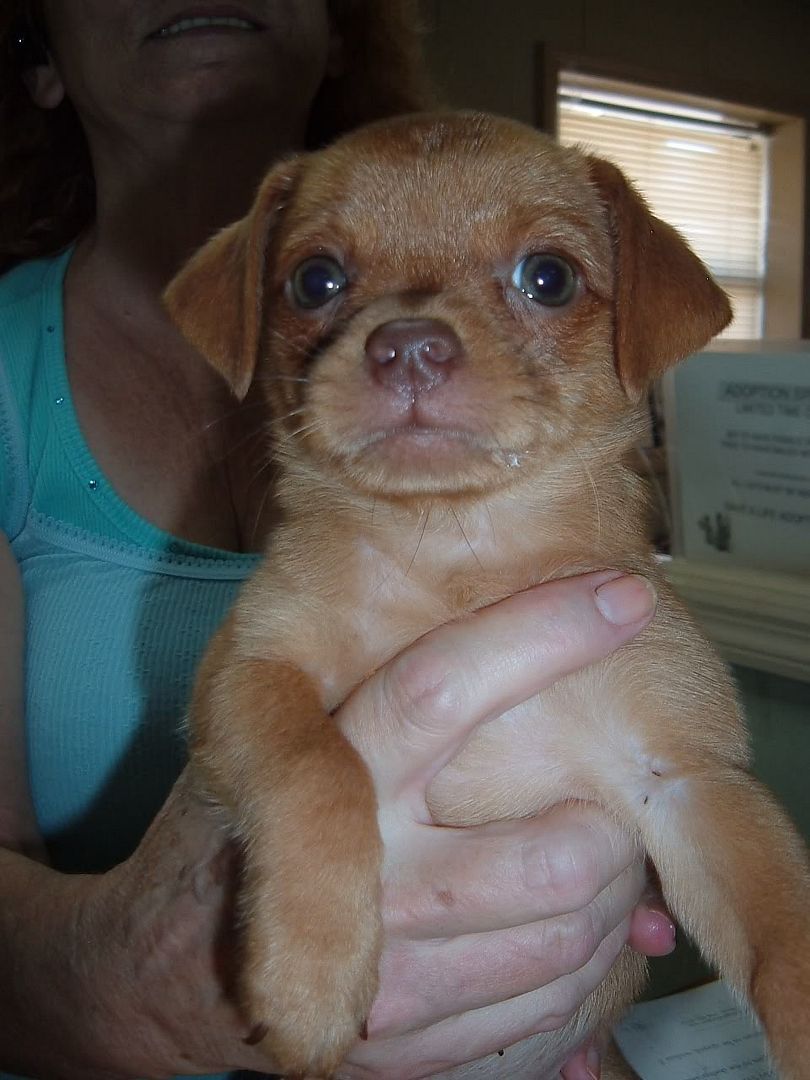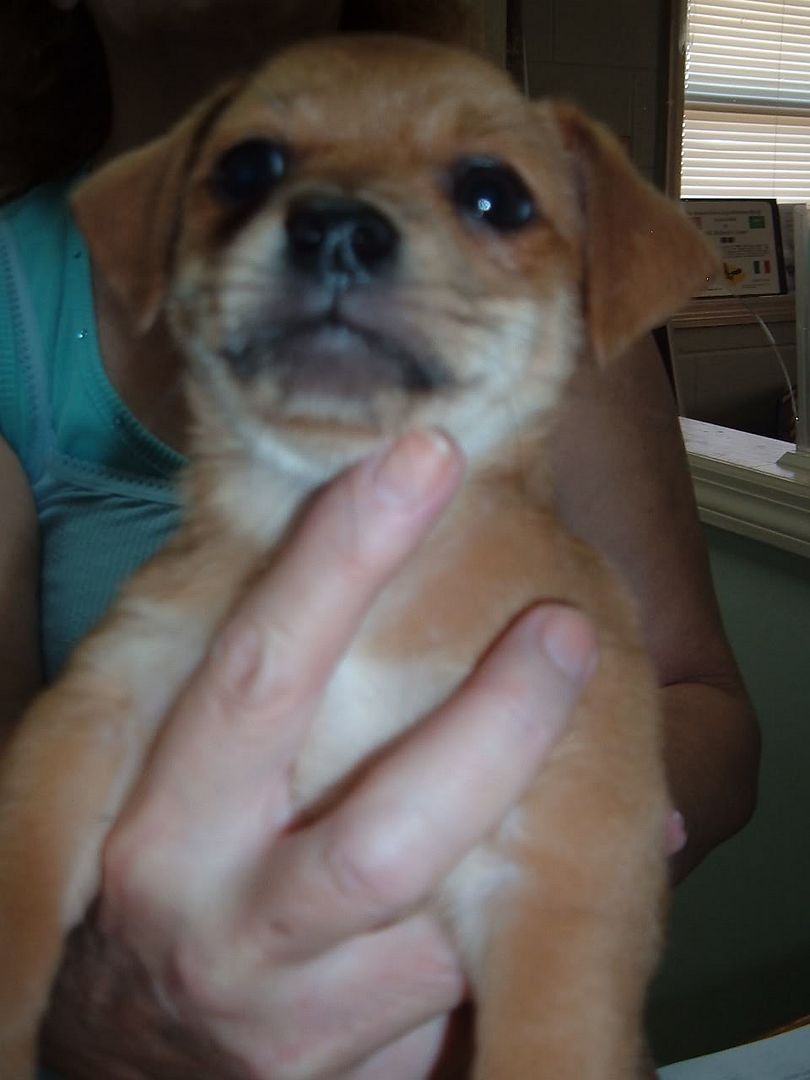 How can you resist these itty-bitty faces? This litter of 4 Pekingese/mini Doberman mixed pups is looking forward to living the luxurious life of spoiled lapdogs in the northeast. They just need a little help with sponsorship to get them on their way...
Total Needed: $240
Funds Raised: $263.50
(all pups safe! thank you!!!)
LITTER OF 3 DOXIE/LAB PUPS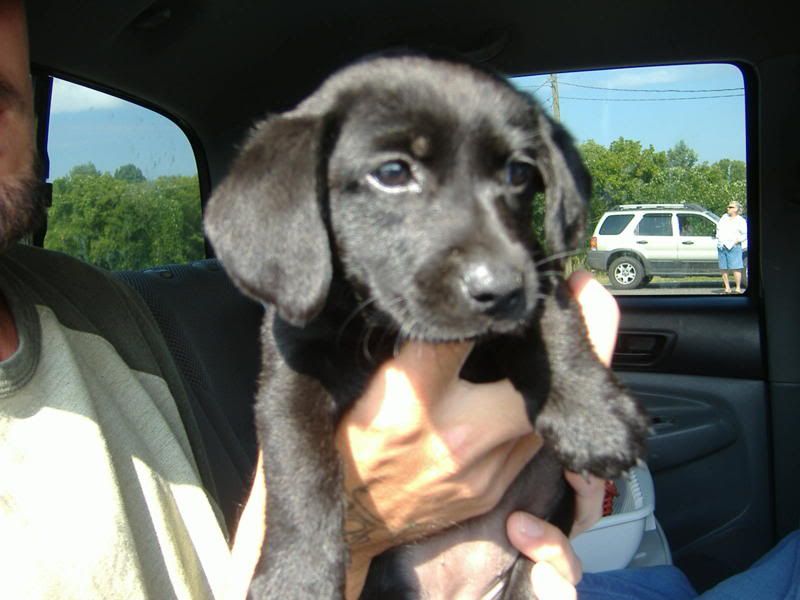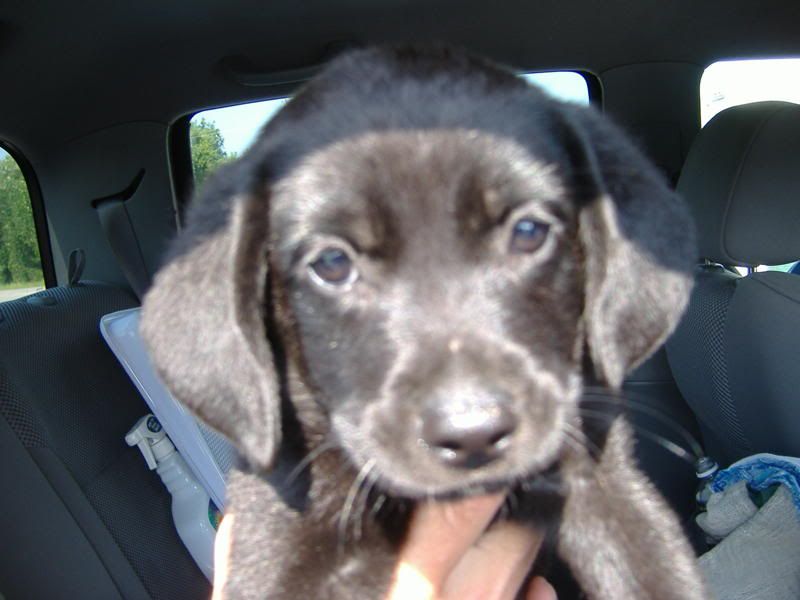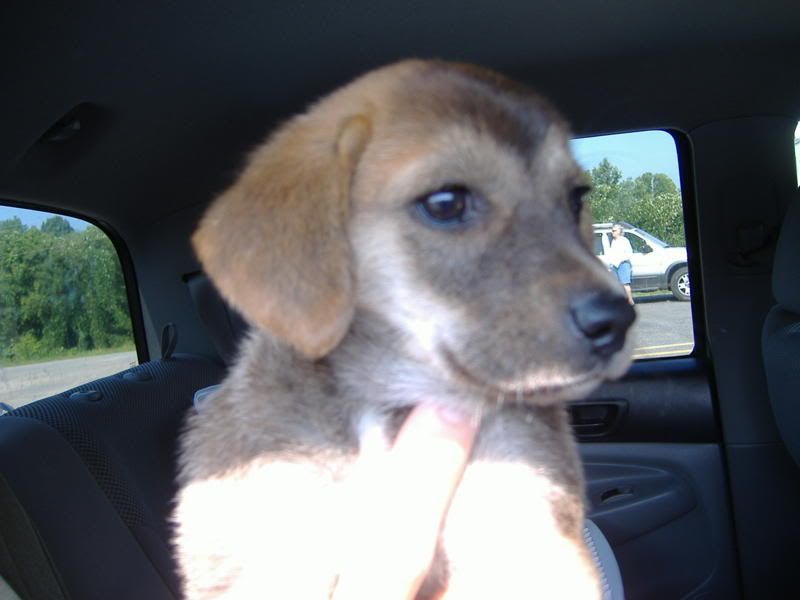 These 3 fluffy pups are part of our Puppy Promises program. Instead of being dumped in the dangerous shelter environment, their owners agreed to hang onto them for a few more weeks to keep them safe until our transport to the northeast. Each puppy needs $75 sponsorship to pay for the costs of their deworming, vaccinations, and transport. In addition, their momma will be spayed by SSP to prevent future litters from facing an uncertain fate.
Total Needed: $225
Funds Raised: $225
(all 3 pups safe!) THANK YOU!! :)
1 CHIHUAHUA MIX PUP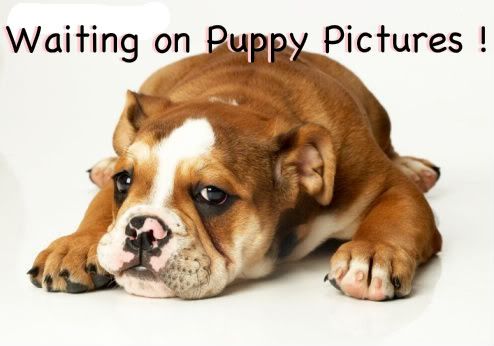 This little chihuahua mix girl is all alone and really wants to make her way to a rescue in the northeast so she can find a family to call her own!
Total Needed: $75
Funds Raised: $75
(fully sponsored - thank you!)
3 TINY PUPS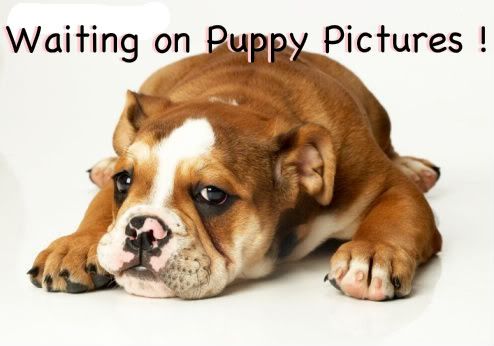 These 3 little pups weigh in at just 5 pounds each. Unfortunately we do not have photos yet, but they still need sponsorship help to make it to their rescues. There are 2 females & 1 male.
Total Needed: $225
Funds Raised: $225
(fully sponsored - thank you!)
2 REDBONE PUPS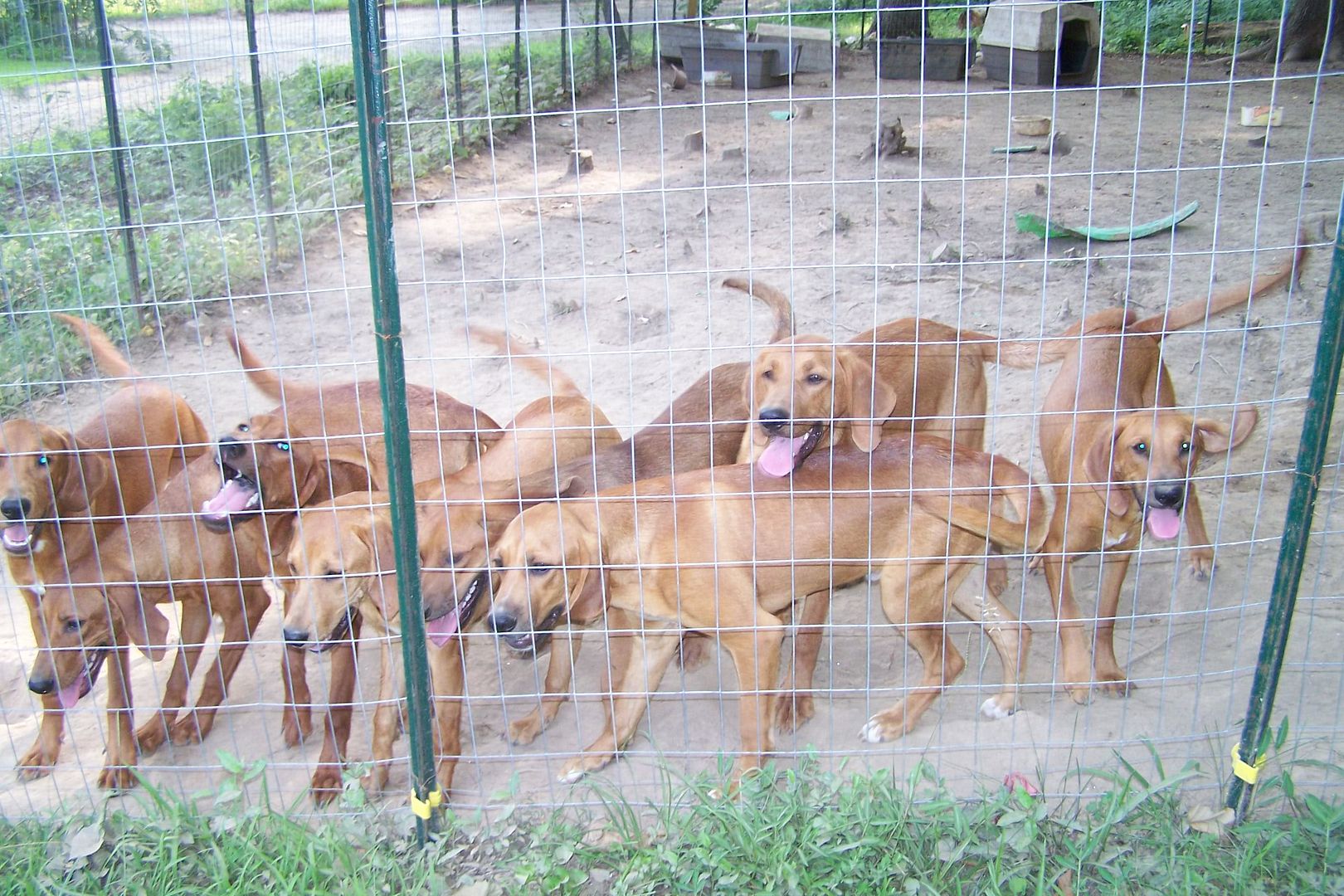 8/3 Update:

No longer going on this transport. Keep your fingers crossed for September!
This huge litter of 9 is part of our Puppy Promises program. We have found a rescue to take 2 on our upcoming transport, and we hope to place the remaining 7 in the near future. The 2 pups who are lucky enough to go on our August transport will each need $60 sponsorship to cover their vetting & transport costs.


About Saving Shelter Pets:
Saving Shelter Pets (SSP) strives to eliminate euthanasia as a method of population control for homeless companion animals, by providing no-kill alternative solutions and pro-actively addressing the problem of pet overpopulation.SSP is a nonprofit, 501(c)(3) organization with supporters nationwide. Please see our FAQs for more information.

NOTE: The animals pictured in this or any other message are NOT available for adoption. We do not have the resources to properly screen adoptive homes. We send our dogs and cats to pre-approved no-kill rescues in the Northeast, and these rescues will then adopt them into wonderful forever homes.