10/3/10 Update: We received $640 in donations towards Chloe's leg surgery -- thank you!!!! :) Her vet bill will now be paid in full and the extra $40 will roll over to help dogs on next month's transport.
Saving Shelter Pets thanks everyone who has generously donated for our recent transports. Because of you, MANY formerly homeless dogs are now beloved members of a family. Rescue #84 was our latest success - 35 dogs and puppies, liberated from an uncertain fate in Georgia and whisked northward by transport van to safety in their awaiting rescues. Except for one thing - two of them didn't make the trip.
Remember the Puppy Promises litter of two adorable little Doxie mix puppies? Sadly, over the weekend one of them was hit by a car at her owner's house. Her leg was broken badly, she was in great pain, and she needed emergency surgery. When the owner delivered the heartbreaking news, needless to say, we were devastated.
Chloe (left, before the accident) and Joey (right)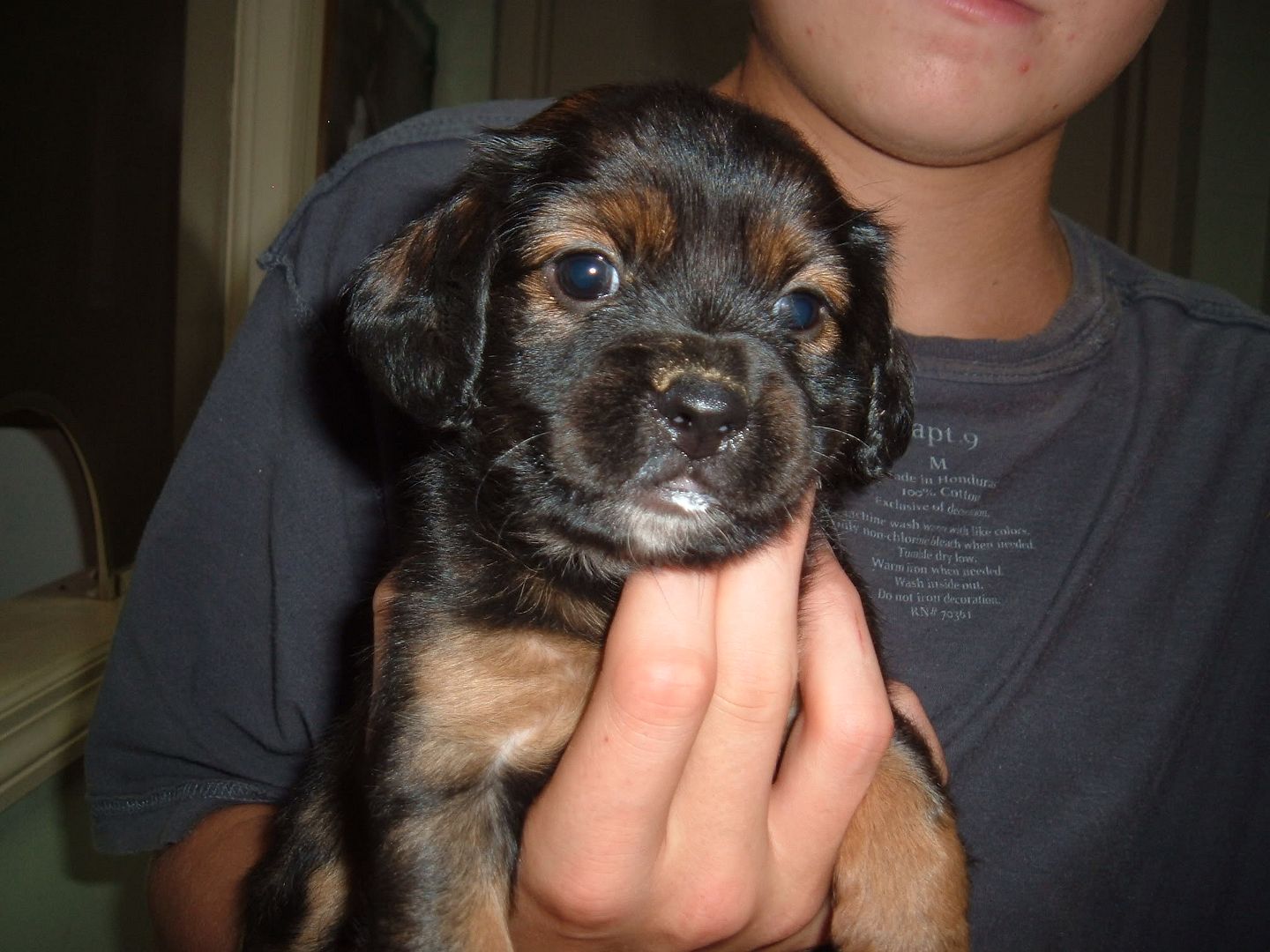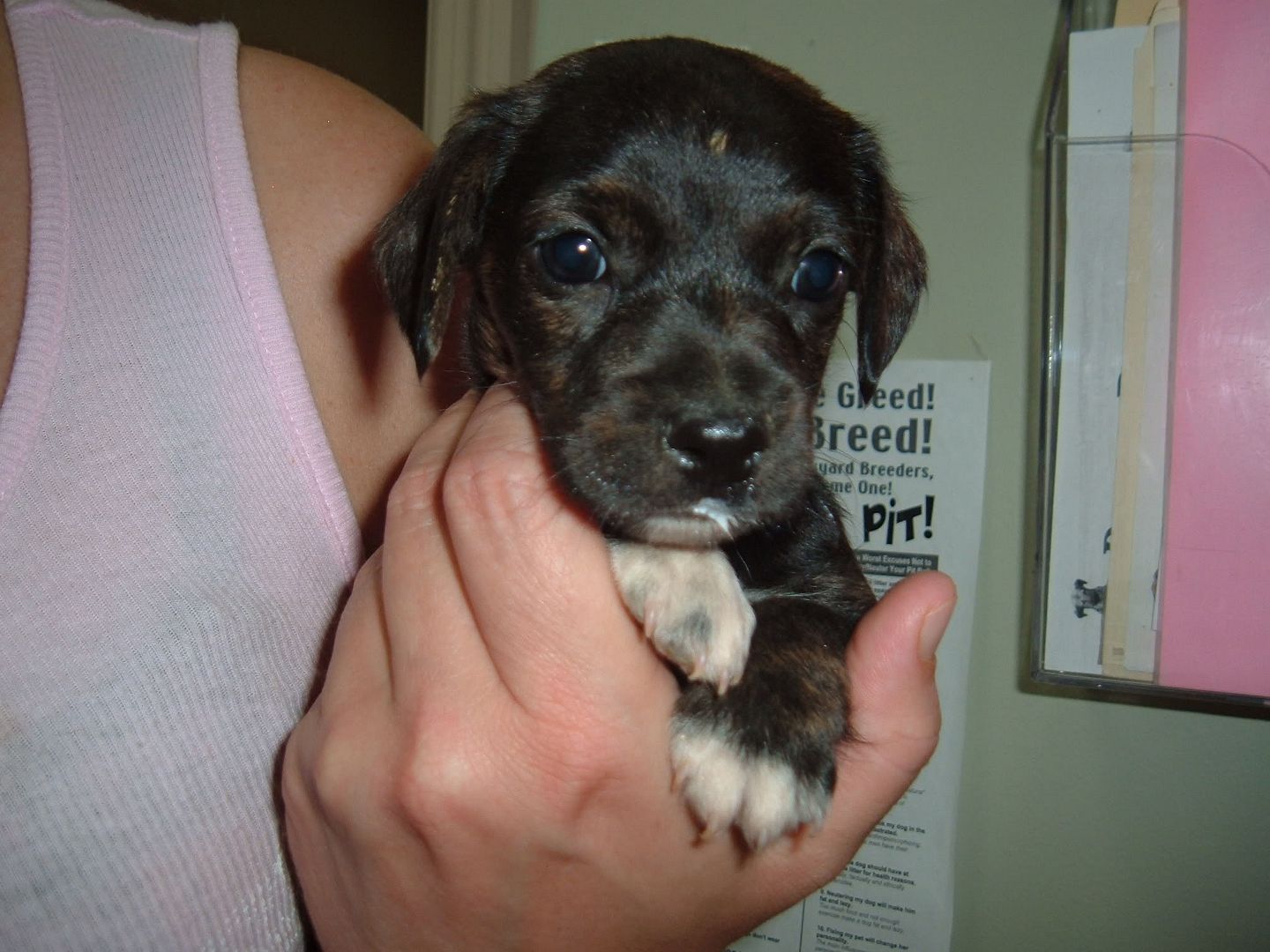 We sent the transport van on its way, without these two pups. But what to do for this injured little girl? We are not in a financial position to pay for emergency surgery. We talked about humane euthanasia. But the vet assured us that, with the operation, her prognosis for a full recovery was very good. After being so close to freedom, we couldn't let her down when she needed us most!! And so, after much discussion and soul-searching, we decided to give this precious pup the surgery she needed to save her life.
Our brave little girl (who we've named Chloe) came through surgery just fine, and is currently recovering at the Dalton Animal Hospital in Georgia. She has a big nasty incision on her left rear leg, but the vet is optimistic that she's going to heal up nicely in the next few weeks. She and her brother Joey, who stayed behind to keep her company, should be ready to travel in October or November.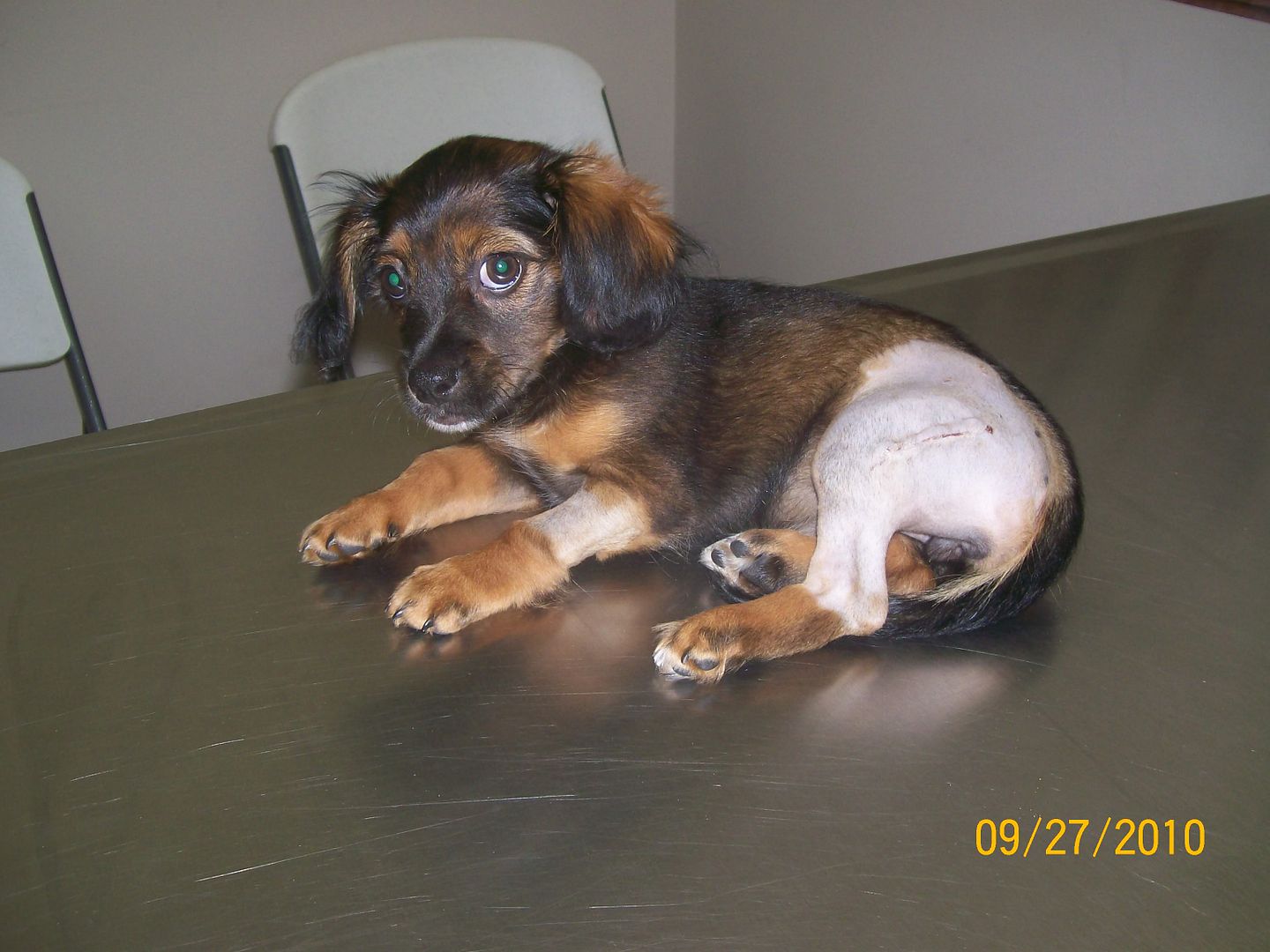 But the decision to save her life comes at a price - specifically, $600 for her surgery and stay at the vet hospital. (
That is a super-special discount from the $1200 it would have ordinarily cost. Thank you Dalton Animal Hospital!!
) Our Medical Emergency fund was wiped out in an incident this summer, and it is currently bone dry. Therefore, we must turn to you, our dedicated supporters, to help us do the right thing for this little girl.
Won't you please help us out with a small donation, to affirm that saving her life is the right decision?
All proceeds from this fundraiser will go directly to pay the bill for her surgery and treatment.
CLICK HERE TO DONATE FOR CHLOE!!
Total Needed: $600 (for surgery & post-op treatment)
Funds Raised: $600
STILL NEED: $0 THANK YOU!!! :)
Chloe says "Thanks SSP supporters, for helping to save my life!!"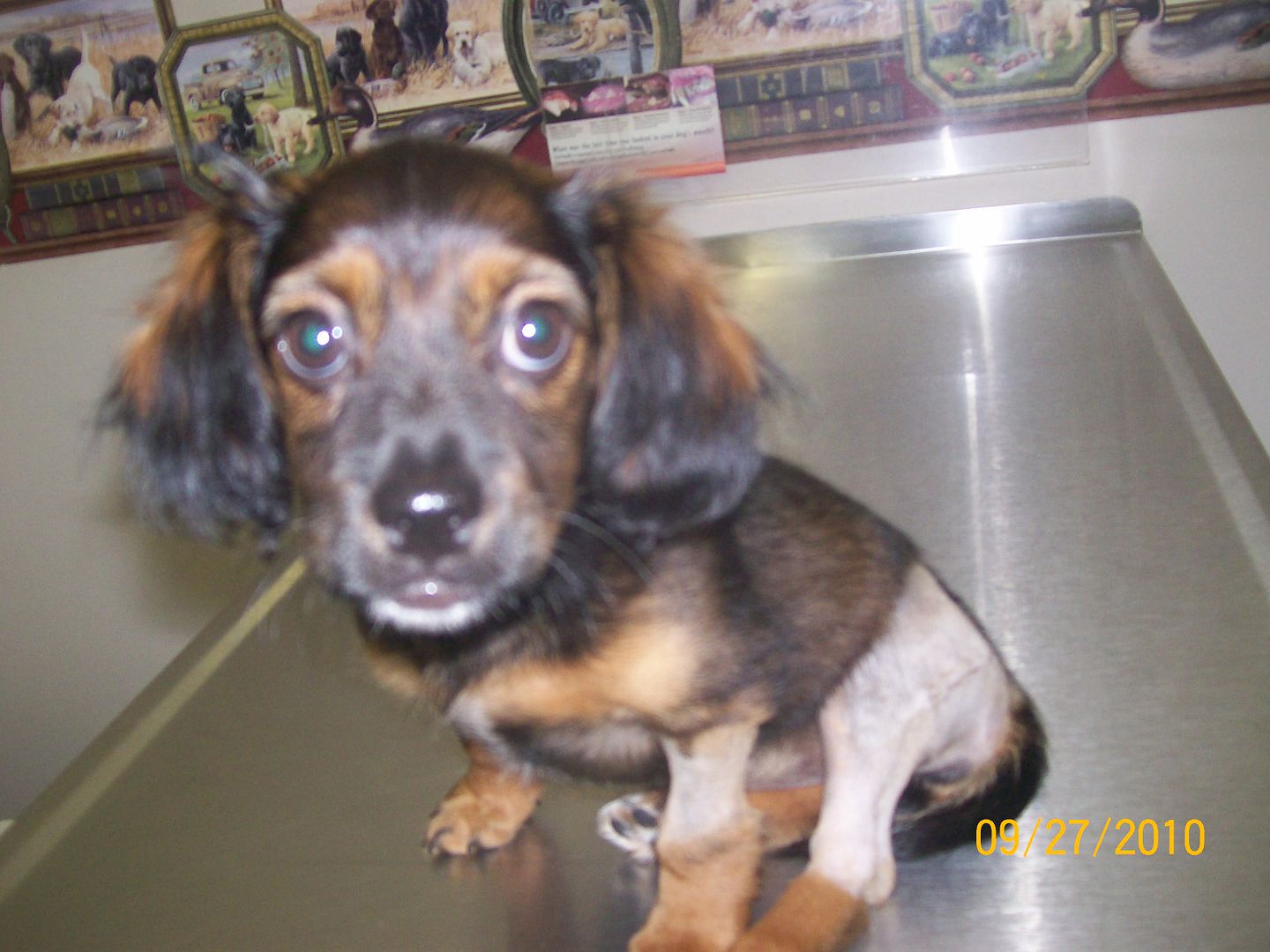 About Saving Shelter Pets:Saving Shelter Pets (SSP) strives to eliminate euthanasia as a method of population control for homeless companion animals, by providing no-kill alternative solutions and pro-actively addressing the problem of pet overpopulation.SSP is a nonprofit, 501(c)(3) organization with supporters nationwide. Please see our FAQs for more information.NOTE: The animals pictured in this or any other message are NOT available for adoption. We do not have the resources to properly screen adoptive homes. We send our dogs and cats to pre-approved no-kill rescues in the Northeast, and these rescues will then adopt them into wonderful forever homes.