Our Pepsi Spay Day #2 in Murray County got 21 more critters fixed!
>10 cat spays
>2 cat neuters
>3 dog neuters
>6 dog spays
So far,
47
dogs and cats have been spayed or neutered with the Pepsi Refresh Everything Grant!
We can't thank you all enough for your support
--we couldn't have won it without you! Stay tuned all this year for the rest of the Pepsi Refresh Spay Days--let's see how many pets we can fix!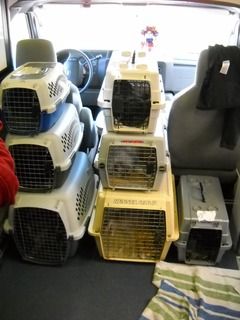 Lots of fixed kitties waking up!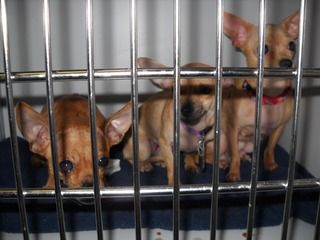 3 spayed Chihuahuas, all in a row!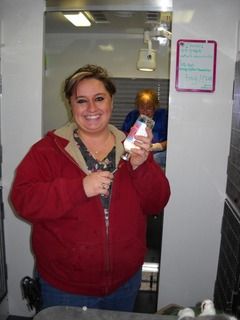 One of our fabulous vet techs, all smiles!
Wait, this isn't the spa!
A kitty getting a quick "sleepy time" shot
from one of our other fantastic vet techs!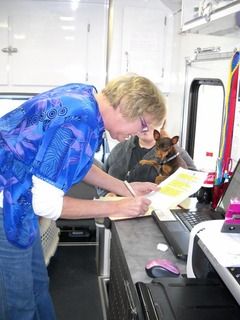 Dr. Felker checking in our last patient,
a Min Pin for a neuter (I don't think he knows why he's here yet...)

About Saving Shelter Pets:
Saving Shelter Pets (SSP) strives to eliminate euthanasia as a method of population control for homeless companion animals, by providing no-kill alternative solutions and pro-actively addressing the problem of pet overpopulation.

SSP is a nonprofit, 501(c)(3) organization with supporters nationwide. Please see our FAQs for more information.

NOTE: The animals pictured in this or any other message are NOT available for adoption. We do not have the resources to properly screen adoptive homes. We send our dogs and cats to pre-approved no-kill rescues in the Northeast, and these rescues will then adopt them into wonderful forever homes.