Thank you everyone for your generous donations towards
Transport #88
, which is officially on its way to our rescues in the Northeast! :) All dogs were fully sponsored except for Holly Bear, who unfortunately tested positive for heartworm and was unable to travel today anyway.
Even though these dogs are all
safe
, we did fall short with our fundraising goal for Holly Bear by
$190
and she still has previous vet bills to pay (not even including the additional $300-400 we will need to treat her heartworm later this month). If you have just a few bucks to spare, please consider helping us help sweet Holly Bear. We are a small nonprofit, run by a handful of volunteers, and it's a struggle every month to fund these rescue transports, let alone cover additional unexpected medical expenses. We committed to Holly Bear and we are determined to provide her with all the care that she needs and deserves.
Thank you all again for your continued support of our rescue efforts, and your generosity in donating towards all these precious doggies!
CLICK HERE TO DONATE
(please make a note in the Paypal transaction that this is for Holly Bear)
Holly Bear

(her 5 puppies are on their way to rescue, but this sharpei momma had to stay behind in Georgia because of heartworm)
Total Needed: $250
Raised so far:
$210 (as of 2/24/11)
Still needed:

$40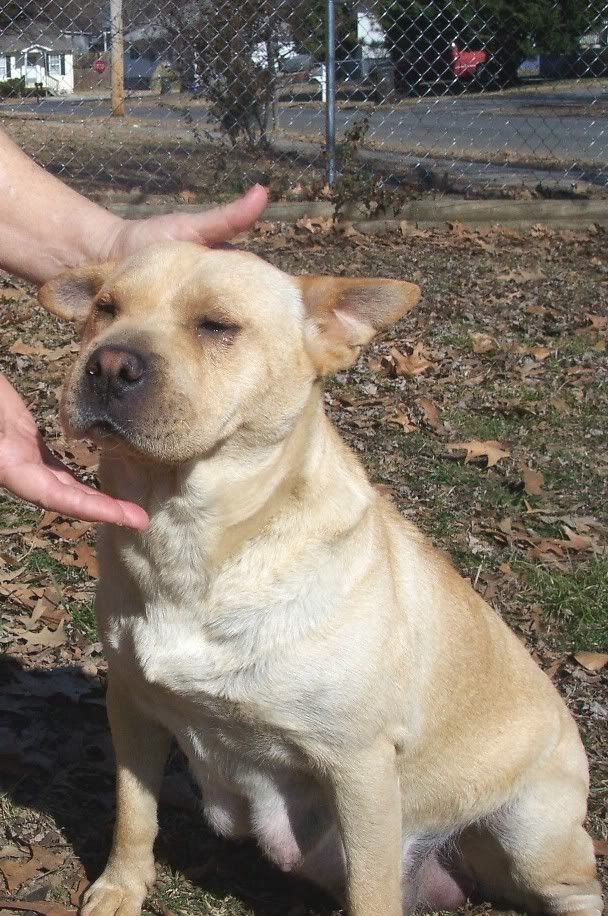 About Saving Shelter Pets:
Saving Shelter Pets (SSP) strives to eliminate euthanasia as a method of population control for homeless companion animals, by providing no-kill alternative solutions and pro-actively addressing the problem of pet overpopulation.

SSP is a nonprofit, 501(c)(3) organization with supporters nationwide. Please see our FAQs for more information.

NOTE: The animals pictured in this or any other message are NOT available for adoption. We do not have the resources to properly screen adoptive homes. We send our dogs and cats to pre-approved no-kill rescues in the Northeast, and these rescues will then adopt them into wonderful forever homes.