According to the thermometer at our house, the "Dog Days of Summer" are upon us!! We at Saving Shelter Pets hope you and your pets are staying cool and hydrated this time of year.
Another group of homeless dogs & puppies from Georgia is preparing to travel to safe rescues in the Northeast, and they need donations to pay for their vetting and transport!! All puppies on this trip are from our Puppy Promises program, so
your donations will also pay to spay their mother AND spay or neuter any other unaltered dogs and cats in the household as well
. Hooray for proactive prevention of future litters!!
Please give generously if you possibly can, to help these deserving pups get a chance at a good life. Our work to help these animals and others like them depends on you!!
Donations are tax-deductible and 100% goes directly to the dogs you see below. If you would like to designate where your donation goes, simply enter the dog's name (or litter designation) where it says
[+] Donation Designation
on the last page of your Paypal transaction.
CLICK HERE TO DONATE:
http://savingshelterpets.com/index_don.html
Litter of 5 Chi/Doxie Mix Puppies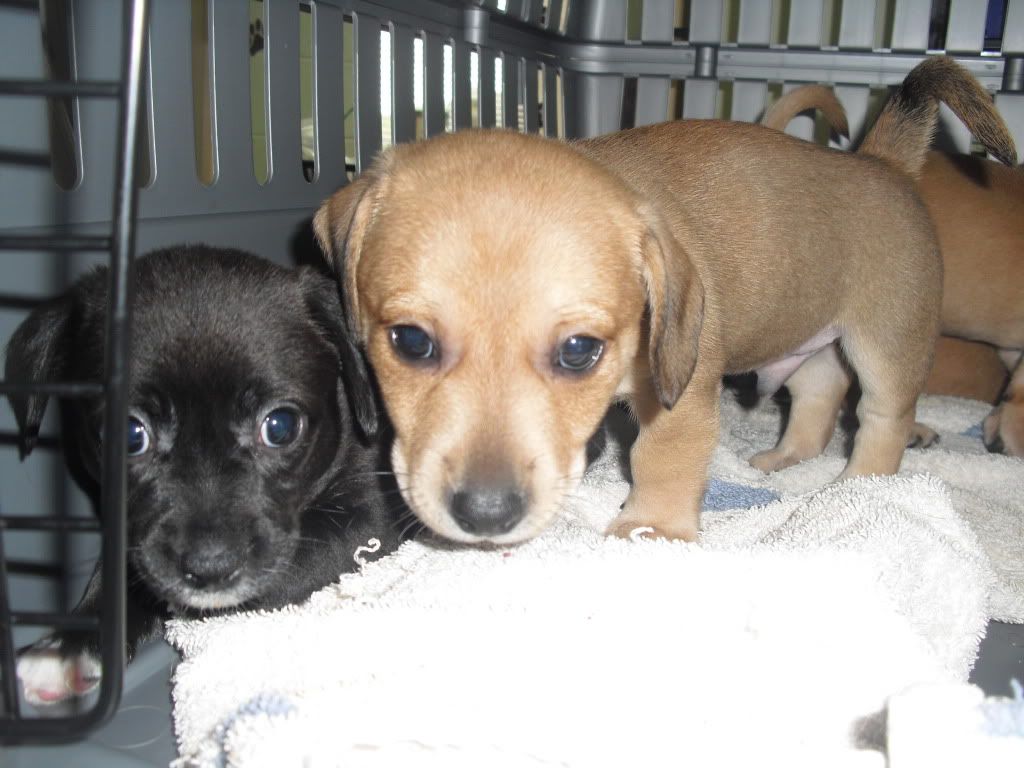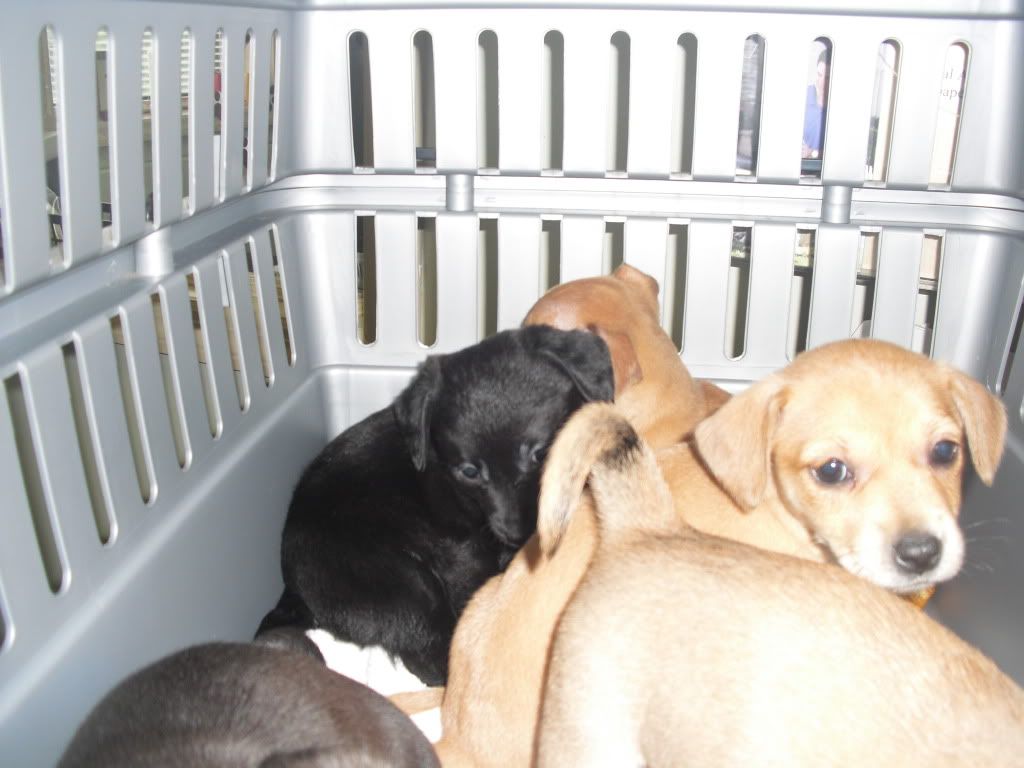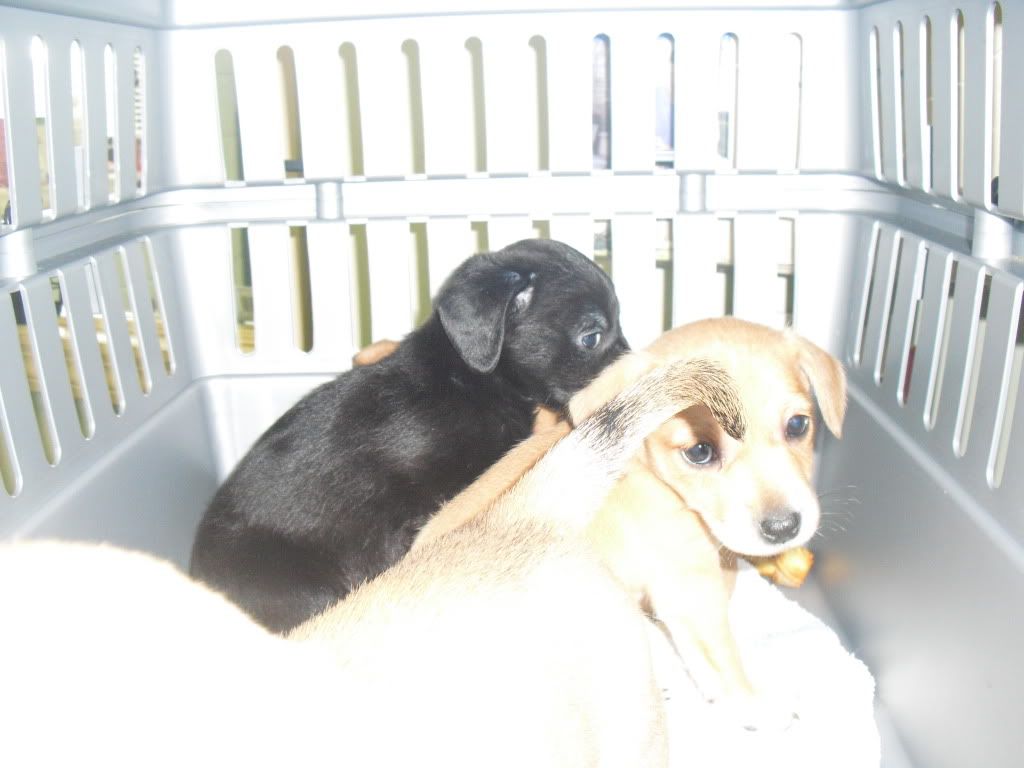 These little pups are eager to get on the road to their rescue, because they heard that adoptive families in the Northeast will love them and take good care of them!! Please donate to get them on their way!!
Total Needed: $275
Raised So Far: $100


Still Need: $175
Buddy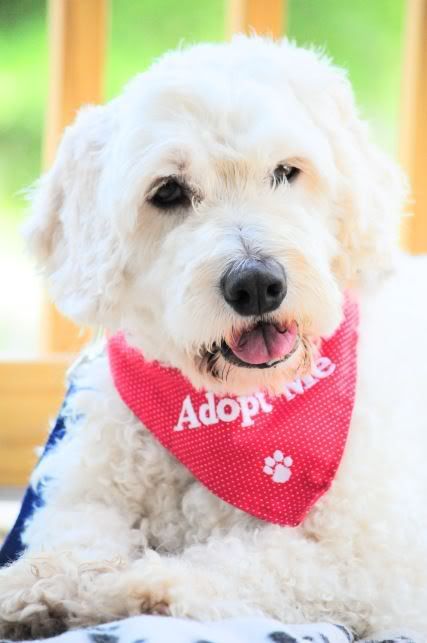 It's hard to believe that a cute fluffy dog like Buddy is homeless. He'll surely find a happy forever home quickly in the Northeast, but he needs funds to get there!! Can you donate to help him?
Total Needed: $150


Raised So Far: $150 Fully sponsored - thank you!! :) :)
Litter of 4 Lab/Sharpei Mix Puppies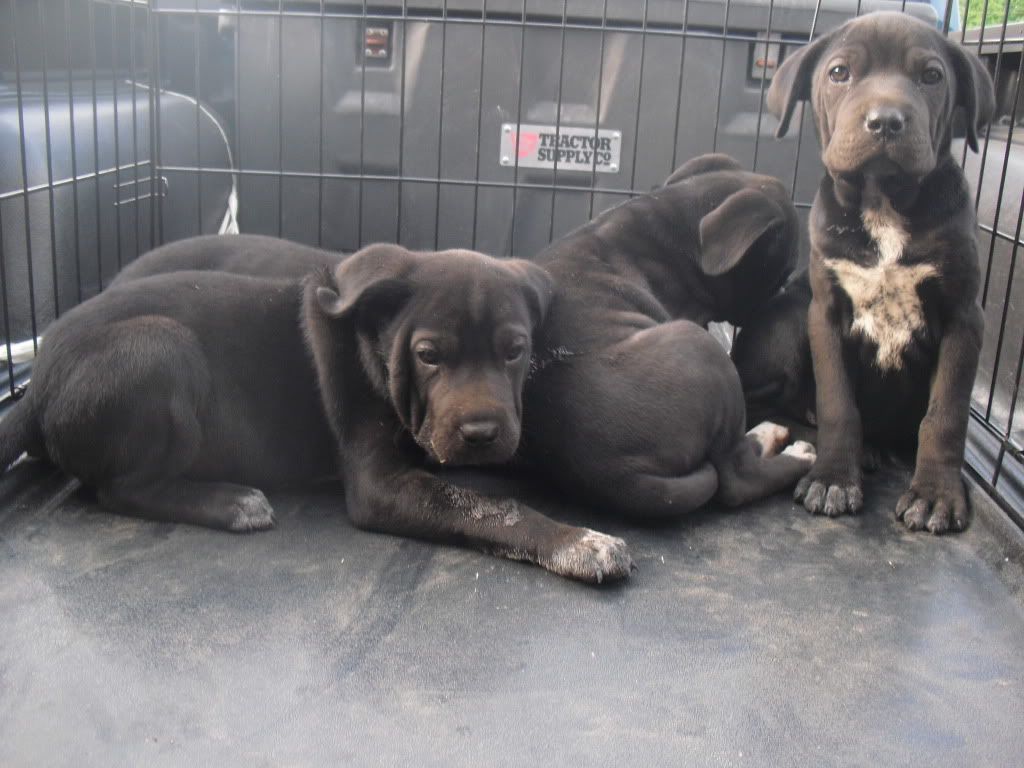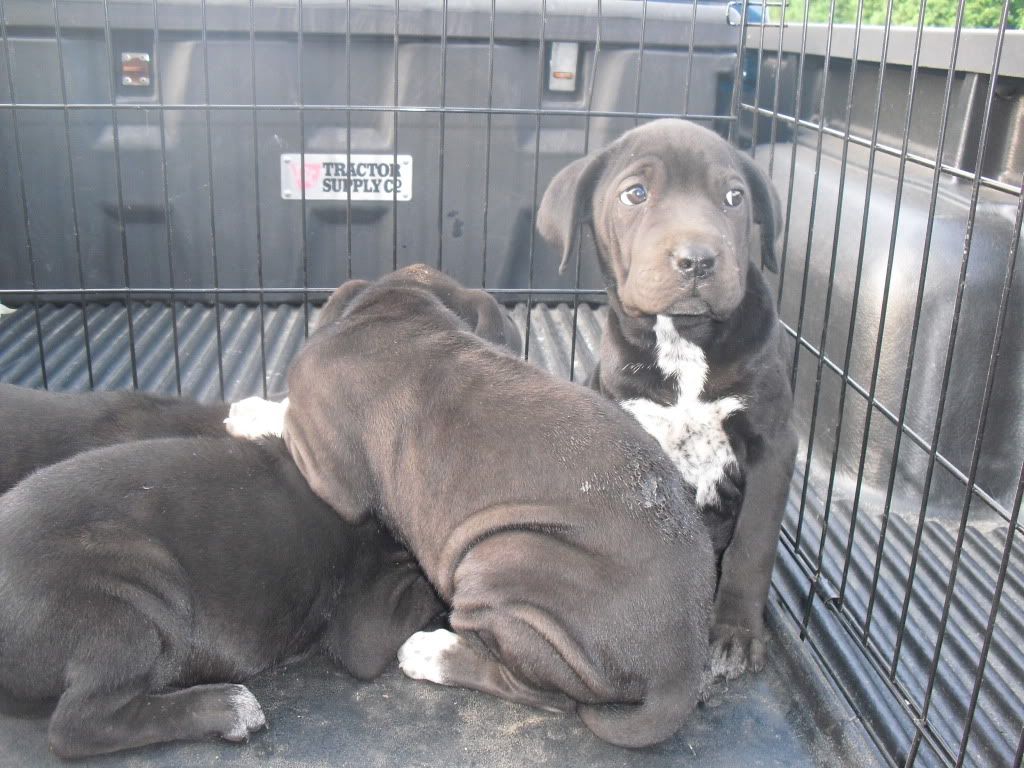 These kids look worried, because they know that black dogs rarely make it out of Georgia shelters alive. Please donate to help get them to the Connecticut rescue that will find them loving homes instead!!
Total Needed: $225


Raised So Far: $225 Fully sponsored! Thank you!!!
Litter of 7 "Heinz 57" Mix Puppies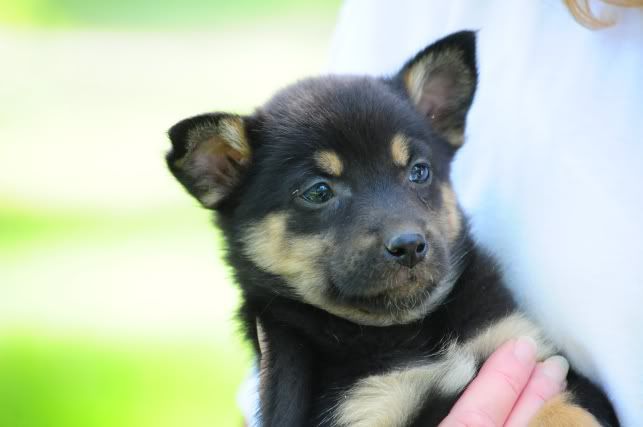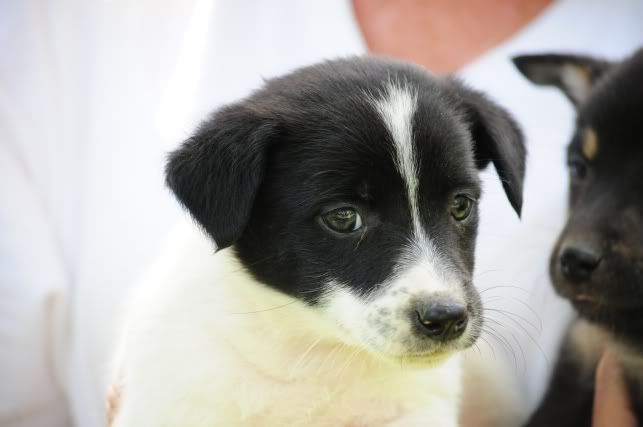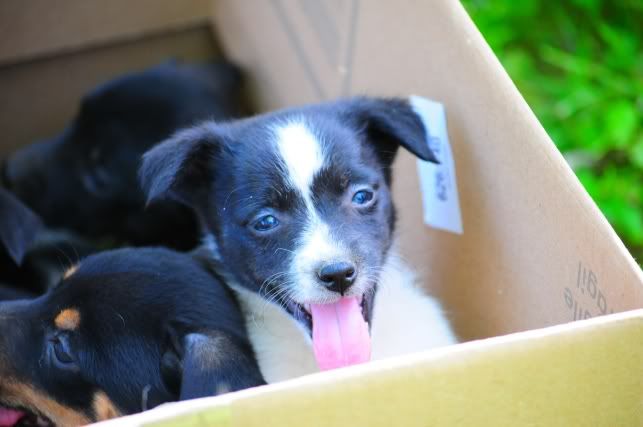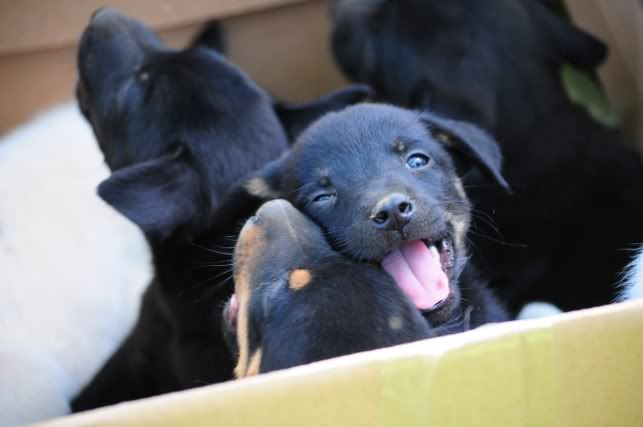 These guys may be small, but they have big dreams about joining a family where they will receive lots of love and attention, including yummy treats and squeaky toys!! Will you donate help make their dreams come true?
Total Needed: $375
Raised So Far: $175


Still Need: $200
Litter of 5 Catahoula Mix Pups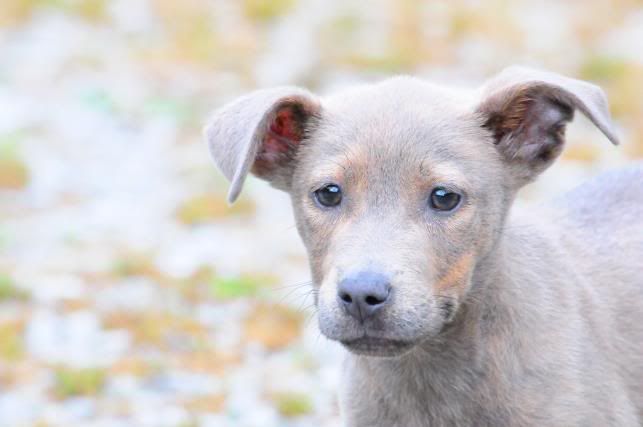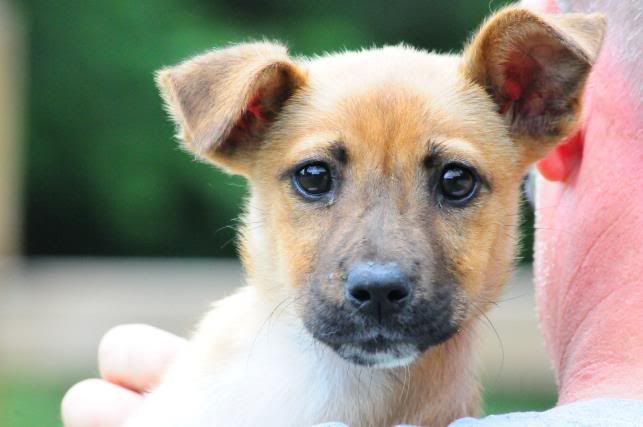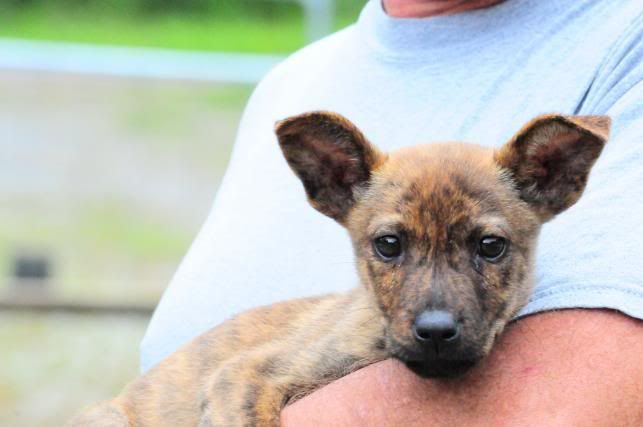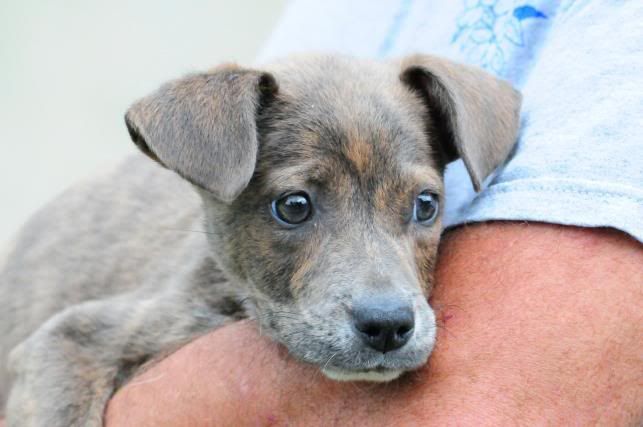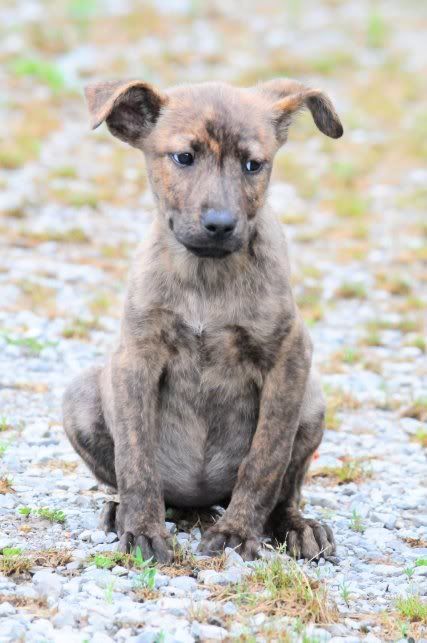 These adorable pups will be adopted quickly by families in the Northeast who appreciate their unique appearance and coloring. Don't worry little puppers - SSP supporters will help get you out of Georgia!!
Total Needed: $275


Raised So Far: $275 Fully sponsored! THANK YOU!!
Litter of 7 Husky Mix Puppies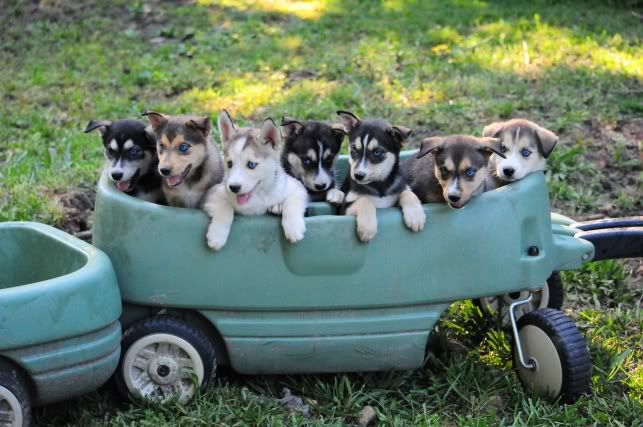 What is more precious than a wagon full of Husky pups? Not much, except maybe each one finding a loving home to call their own!! Please donate so they can start their journey!!
Total Needed: $375


Raised So Far: $375 fully sponsored -- thank you!! :) :)
Litter of 5 JRT/Feist/Terrier Mix Puppies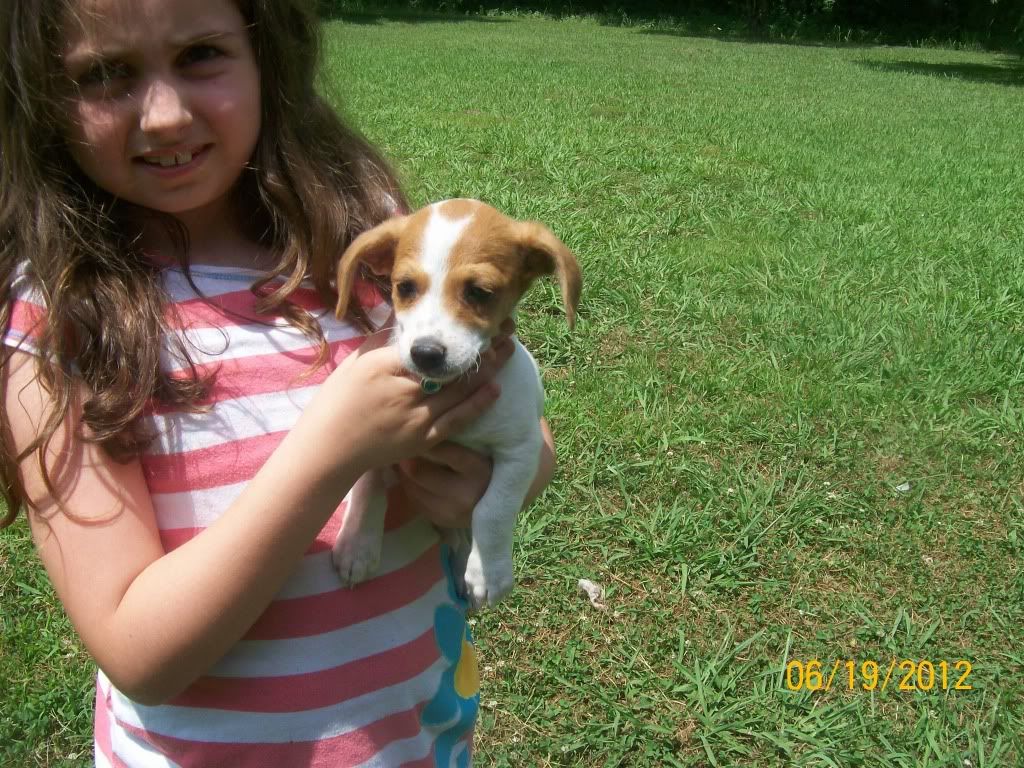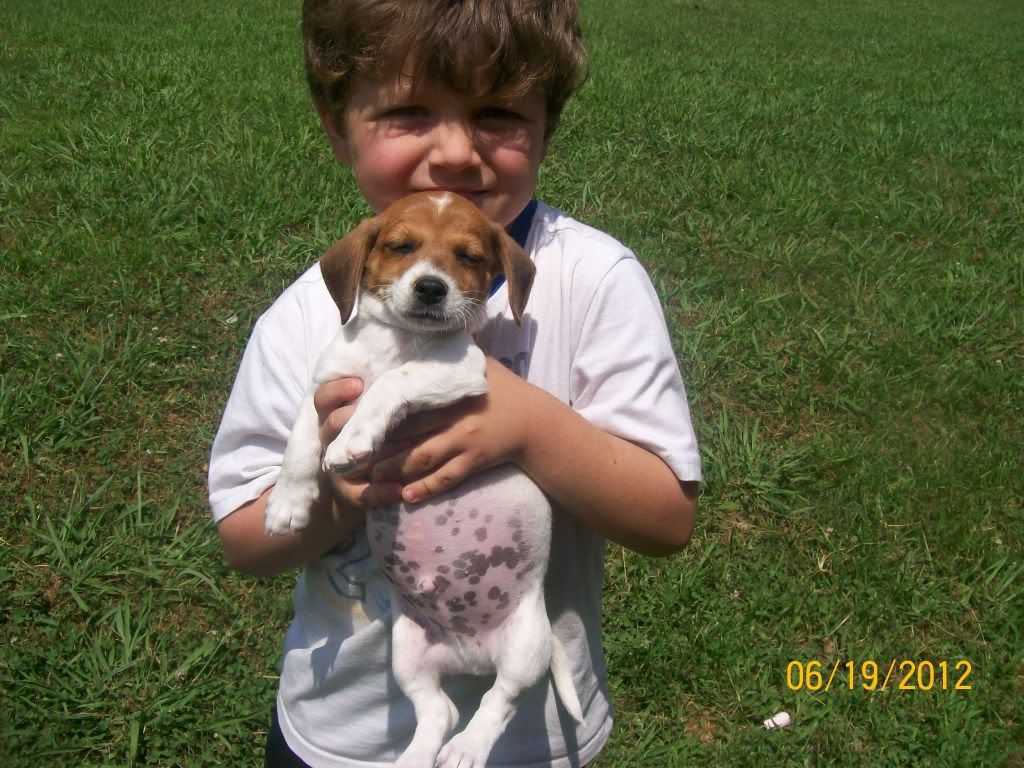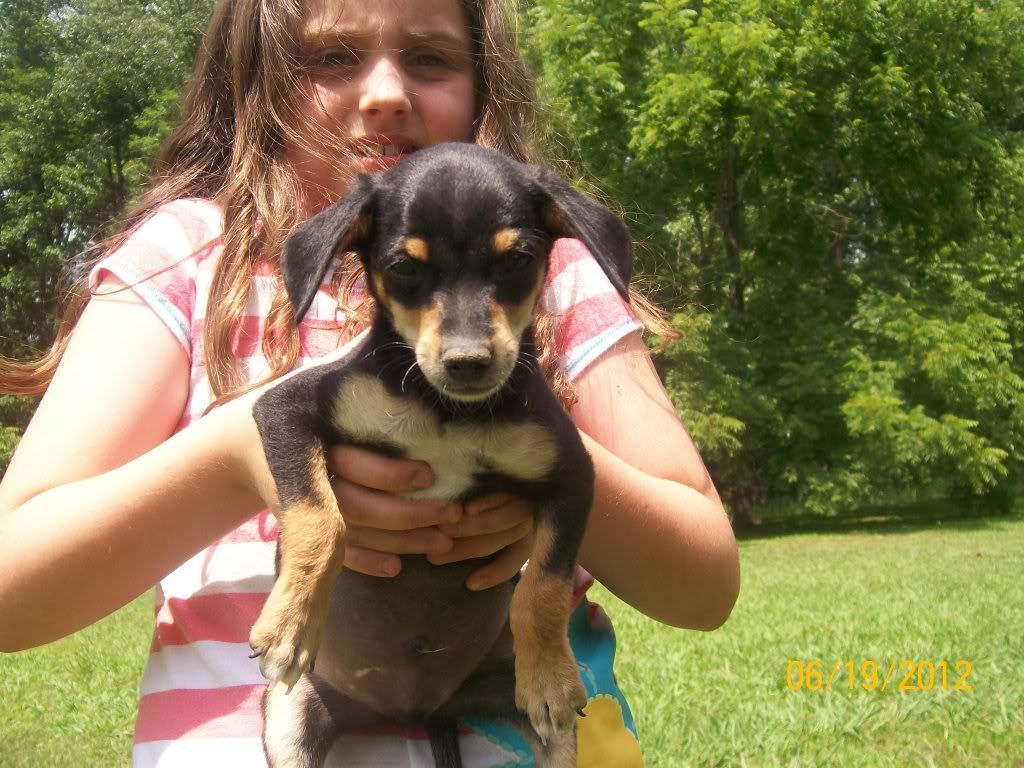 These little guys don't want to end up in a dark, crowded pen in a Georgia shelter. Instead they want a loving home with a big back yard so they can play in the sunshine!! Please donate to get them on their way to freedom!!
Total Needed: $275


Raised So Far: $110
Still Need: $165
Thanks for your support!! We can't save any of them without YOU!!

About Saving Shelter Pets:
Saving Shelter Pets (SSP) strives to eliminate euthanasia as a method of population control for homeless companion animals, by providing no-kill alternative solutions and pro-actively addressing the problem of pet overpopulation.

SSP is a nonprofit, 501(c)(3) organization with supporters nationwide. Please see our FAQs for more information.

NOTE: The animals pictured in this or any other message are NOT available for adoption. We do not have the resources to properly screen adoptive homes. We send our dogs and cats to pre-approved no-kill rescues in the Northeast, and these rescues will then adopt them into wonderful forever homes.